How to Easily Track Housekeeping & Save Time Using This Tool
Posted On Friday, August 18, 2017
---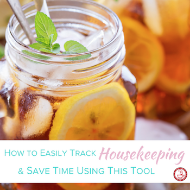 The VRM Housekeeping tool, cleanTracker, is Here!
Last weeks' Tea with Brittany Lea was great time. We talked with Michelle Smith, who is the resident VRM training department manager, talked with us all about cleanTracker. We are getting ready to open BETA testing for this product and if you are interested in being involved with our beta testing you can simply click the button below!
Some of the amazing features we announced are a vendor portal for houskeepers to actually update properties on the go while they are cleaning. We also talked about how to assign vendor notes, work orders, and attach pictures all through clean tracker!
Unfortunately the recording didn't work the first time sooo... I had to record it again! Now it is here for your viewing pleasure!
Comment on this post!