Tea with Brittany Lea Recap December 2015
Posted On Friday, December 11, 2015
---
We had our very first partner webinar yesterday with our amazing friends at Lynnbrook Group (formerly PayPros), and they came to talk to us all about chargebacks and how they can be avoided. They gave us some awesome information about how we can protect ourselves from fraud when renting our vacations home as well as how we can keep people from backing out of paying for damage done to their rentals.
To watch the full recap just click the video below!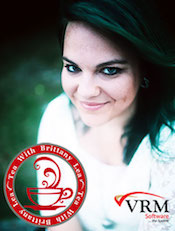 Happy Saving!

~ Brittany Thompson
Social Marketing and Media Manager at VRM, Brittany has been with VRM since 2010. She has helped dozens of clients market effectively using social media, blogging, email marketing, and online advertising. She presented at the Annual VRMA show in 2014 and is now the host of a popular monthly webisode "Tea with Brittany Lea". Join her next webinar: http://bit.ly/TeaWithBrittanyLea
Comment on this post!