---
VRM Insider, Managing Pricing & Stay Restrictions While Markets Recover
Posted On Friday, August 14, 2020
---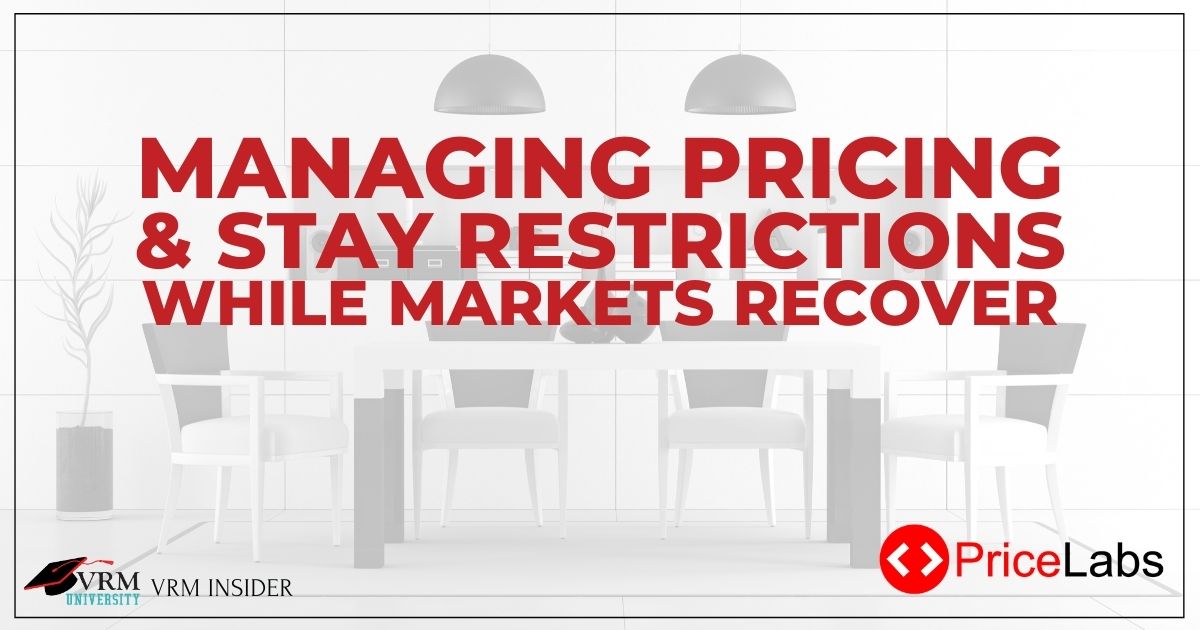 Welcome to our August, 2020 edition of VRM Insider, your monthly source of partnership and integration education from your favorite vacation rental software company. There is no doubt that 2020 has been an interesting year that is not playing by any of the historical data rules. Market trends are pacing in different directions than we have ever seen previously.
This is why PriceLab is encouraging property management companies to take proactive steps toward recovery and their future by managing pricing. Gone are the days of fix it and forget it pricing. It is also imperative to be educated about your own pricing and stay data so that you can make informed decisions about your stay restriction.
No one wants to drop rates only to discover a surge in reservation activity later... thus giving away your inventory at too low of a price. Right?
You certainly don't want to open up shorter stay restriction during your booking seasons that traditionally book longer than one and two-week stays. Right?
WATCH THE REPLAY
If you want to manage your pricing instead of your pricing managing you, then you NEED to watch this webinar.
PriceLabs digs into the data behind WHY you need to manage pricing and stay restriction. They teach us how you can discover where you may be leaving money on the table.
Take an hour to learn more and to invest in the future of your vacation rental management business.
Special offer for
VRM clients!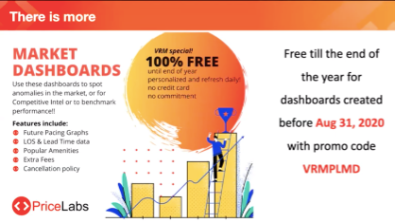 The team at PriceLabs is standing by to help you learn more about how price management can revolutionize your business. Contact them today to learn more or to get started!
Comment on this post!