---
5 Must Haves for Your Vacation Rental Accounting Solution
Posted On Monday, July 3, 2023
---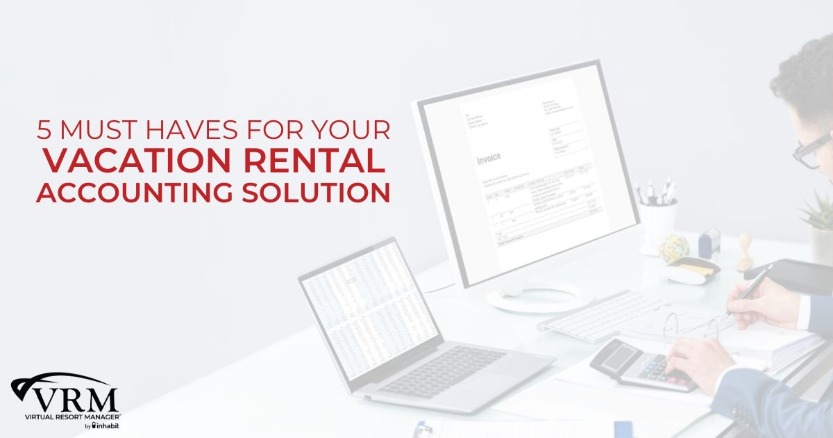 Are you a vacation rental owner or property manager looking to streamline your financial management processes? Join us for an informative webinar titled "5 Must-Haves for Your Vacation Rental Accounting Solution" and discover the essential features and functionalities that your vacation rental software should possess to effectively manage the accounting needs of your vacation rental business.
In this webinar, the VRM team will guide you through the key considerations when selecting an accounting solution specifically designed for the unique needs of the vacation rental industry. We will explore the five must-have features that are crucial for ensuring accurate financial tracking, efficient reporting, and more.
What to Expect
This webinar will cover the following accounting must haves:
1. Escrow/Trust Accounts (2:36)
2. Procedures for Month End (5:54)
3. Owner Statements (9:43)
4. Ability to Create 1099s (12:25)
5. Reports (16:54)
EXPERIENCE VRM ACCOUNTING!
Our team of vacation rental software experts would love the opportunity to talk to you about our accounting solution. See for yourself why our accounting is the BEST in the industry! Schedule your customized demo today.
Comment on this post!