---
10 Travel Quotes That Will Make You Ready for a Vacation
Posted On Friday, August 24, 2018
---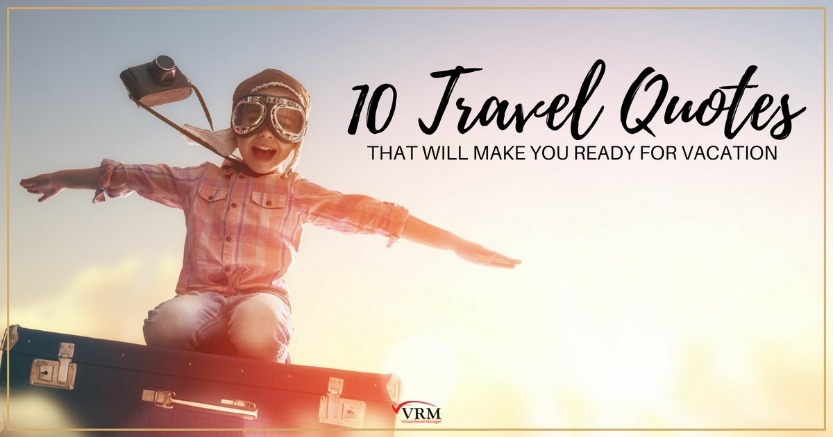 What is the next best thing to a vacation?? How about a vacation quote? Here at Virtual Resort Manager, we are delighted to offer vacation rental software to an industry that is fun and exciting. After all, we get to be a part of giving people much needed vacations to first-class destinations. Isn't it great to play a part in helping families and individual make memories that will last forever?
To help keep you and your guests in the vacation mood all year long, we have created ten awesome travel quotes for you to add to your marketing plan! These quotes have been created by the VRM Marketing Team and are FREE for you to use. They are perfect for social media... including Facebook, Instagram, and Pinterest. Take a moment to save these square worded wonders to your desktop today, and have ten pieces of FREE content to share over the next few months!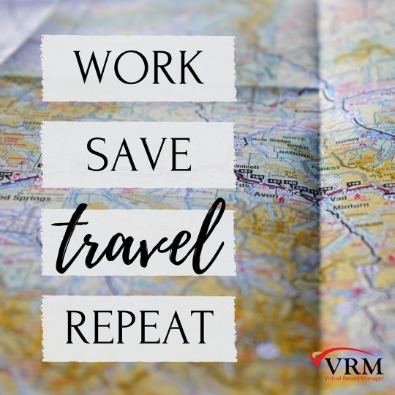 Work. Save. Travel. Repeat.
Many families spend the entire year saving for their annual vacation. There are some people who will even work a second job to have travel money. Others are making radical lifestyle decisions in order to travel and have more freedom. Here in the vacation rental management space, we believe that travel is essential.
Visiting somewhere you have never been before is both thrilling and educating. For others,returning to a beloved destination year after year may be a family tradition.
Whether by car, train, or plane, travel is one sure way to enrich the soul, mind, body and spirit.
Never Get So Busy Making a Living That You Forget to Make a Life
This one sentence holds a wealth of wisdom. Today, more than ever, people are extremely busy. If we could all learn to slow down a little, we may become healthier and happier individuals.
Life was meant to be lived... rich with culture, family, and adventures.
Your guests have the opportunity to find respite from the hustle and bustle of everyday life at your vacation destination.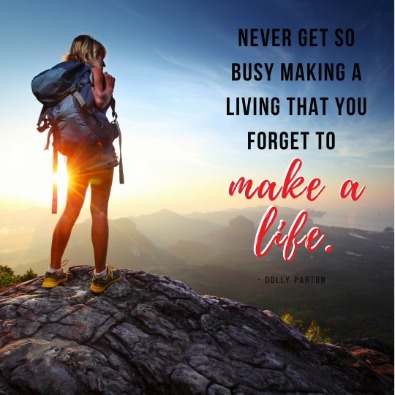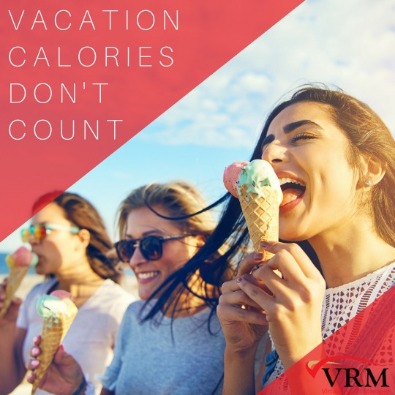 Vacation Calories Don't Count
Eat the ice cream. Try a new exotic dish. Live it up while on vacation.
There are always long walks on the beach or cool mountain hikes to burn any hidden vacation calories. Right?
Be sure to tell your guests the best places for your favorite local cuisine. Vacationers love to visit the restaurants and shops that locals love.
TIP: "Local Favorites" makes an excellent blog post or page for your website.
There Are Seven Days in a Week and Someday Isn't One of Them
Just say "no" to "someday". Vacations are one thing that should never be put off until someday. No matter what the excuse, there is a way that you can offer just about anyone the trip of a lifetime.
Low on funds?? Tell your guests about budget-friendly properties or vacation specials.
Low on vacation time?? Tell your guests about properties that offer short stays. You can also market to people within a six hour drive... so they don't have to spend several days traveling.
Whatever the "someday" excuse, help your guests find a way to say "yes" to vacation.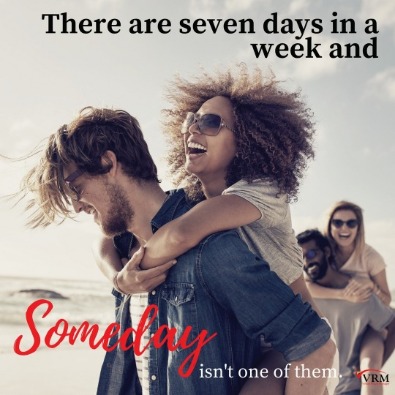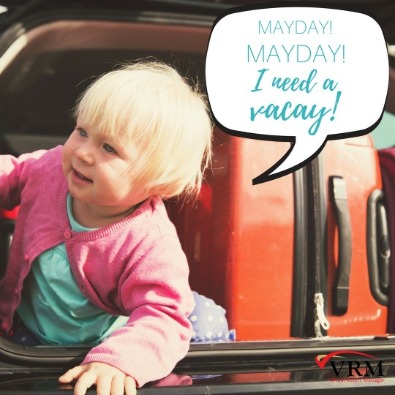 Mayday! Mayday! I Need a Vacay!
Have you ever known someone who was in desperate need of a vacation?
People around the globe, young and old, need time to step away from daily responsibilities. You offer an opportunity to escape the ordinary and embrace the extraordinary.
What services do you offer guests that will help them go from restless to relaxed!
TIP: Use your add-on services as marketing tools.
Blessed are The Curious For They Will Have Adventures
Do you have a curious crew? According to this quote, that means that you must have a lot of adventures.
Whether you are at home or traveling, adventures are around every corner. Point your guests and potential guests in the direction of area attractions and adventures.
From surfing, to mountain biking, to boating... what adventures can the vacationer find in your neck of the woods?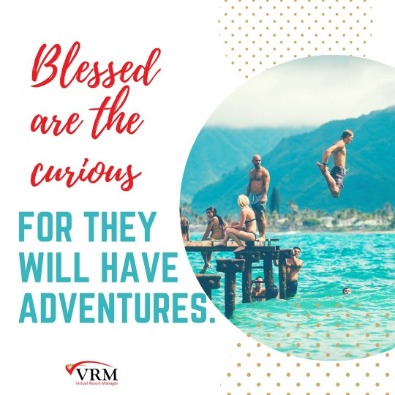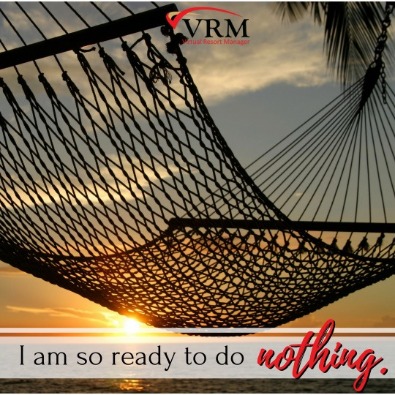 I Am So Ready To Do Nothing
Just as there are some who are looking for adventure, there are others who are looking for solace.
Rest and relaxation can be found at any vacation destination. What is special about the daily reprieve that visitors will find in your area... or your properties?
Hammocks, hot tubs, and roof top decks all offer a simple way to enjoy magnificent views and much needed down-time.
Good Things Come to Those Who Book Vacations
What do you do to ensure that every guest has nothing but "good things" from their vacation?
While there are few things in life that are perfect, there are many steps that your company takes to offer excellent customer service and guest experiences.
TIP: Gather guest reviews and share them on social media and on your website. A positive review within a property description is a great marketing strategy.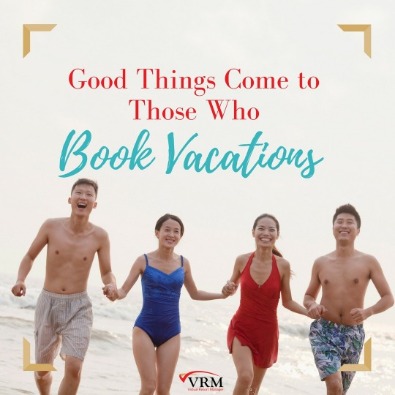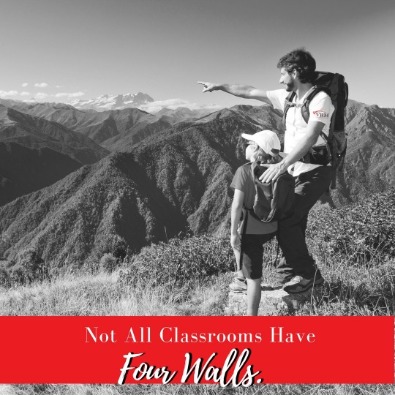 Not All Classrooms Have Four Walls
Travel offers many diverse opportunities for education and exploration.
What unique experiences can your guests find when they book a vacation to your area? Do you provide resources that help your guests access such adventures?
Your vacation destination may be steeped in history. You may also have a thriving art scene or beautiful natural habits to explore. Tell your guests all about it!
Memories Made at the Beach Last a Lifetime
Quote number ten is perfect for our vacation rental software clients who are located by the beach.
From sunrise to sunset, the beach is a place for beautiful memories to be made. Whether your guests are vacationing as a family, a couple, or for a ladies weekend away, they all have one thing in common... the love of the BEACH!
Your Oceanfront or Gulf Front location offers picture perfect photo ops to share with your guests. Take pictures and videos, and post them often.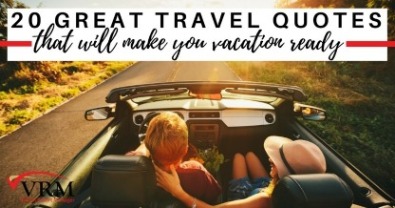 In order to get you and your guests in vacation mode, we have created these awesome quotes for you to share!!
These quotes will, without a doubt, be uber popular on your Facebook page! You can also schedule them to post in Twitter, Pinterest, or Instagram! Your fans will be sharing in no time flat.
In order to make it even easier for you to share these great vacation quotes, we have included sharable content copy under each quote!
Now that you have a social media cue full of great shareable content, you are ready to attract new and repeat guests. If you want to find more great FREE quotes, visit our Pinterest page.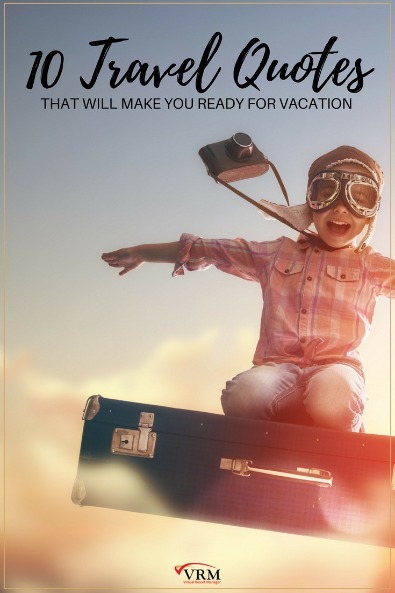 Pin this great content for later!
Comment on this post!