---
5 Great Ways to Encourage Your Guests to Book Direct
Posted On Tuesday, February 7, 2023
---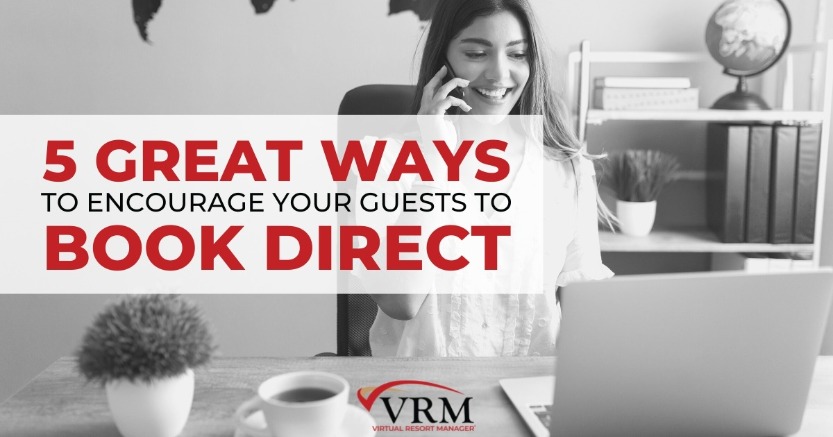 This blog post was originally published on 2/1/2019. It was updated on 2/7/2023.
People are constantly traveling and with travel, comes the need for somewhere to stay. With so many third-party websites providing vacation rentals, it's easy for vacationers to get overwhelmed with all of the options available to them. Booking direct is an amazing way to secure a vacation rental that is loaded with benefits.
There are numerous beneficial reasons to encourage your guests to book direct, some that may even be surprising. When guests are in the market for a great vacation rental, they are excited about their upcoming vacation and are probably not considering that there may be better options than booking through an online travel agency such as Airbnb, Vrbo, etc. Here are several reasons why booking direct is a better option versus an online travel agency. These are all reasons you should be sharing with your potential guests.
No Hidden Fees
When using online travel agencies, you are paying for hidden fees (often in the hundreds of dollars) that you don't even know about. Local property management companies will break down where all of your hard earned money is going and it will typically cost less than booking through an online travel agency.
Local Expertise
Online travel agencies do not know the ins and outs of the area like a local property management company does. The people that own and operate property management companies are area experts and know the best things to do, places to eat, and can help you find the perfect vacation rental that suits all of your needs and wants. At times, they can provide special promotions or discounts that wouldn't be available through an online travel agency.
Mishaps
Nobody wants to think about a mishap on vacation, but let's be honest ... occasionally, stuff happens. When guests book through an online travel agency, who are they going to call when a pipe blows at 3:00 AM? Or the refrigerator stops working? The list goes on. When vacation rentals are booked through local property management companies, guests get the customer service and peace of mind they deserve.
Larger Pool of Vacation Rentals
Due to the cost of listing on online travel agencies, often the best and most highly demanded homes are not listed on the big websites. This means that guests are missing out on tons of homes that could be perfect for their vacation, but they never have the opportunity to learn about them. When guests book direct through a local property management company, they have a substantially larger pool of vacation rentals to choose from.
Supports Local Economy
Booking through an online travel agency helps line the pockets of already wealthy CEO's. When guests book direct, not only are they helping a local (often family owned) property management company thrive, but also contributing to the local economy as well. This is an opportunity for guests to invest in the beautiful community that hosts their beloved vacations.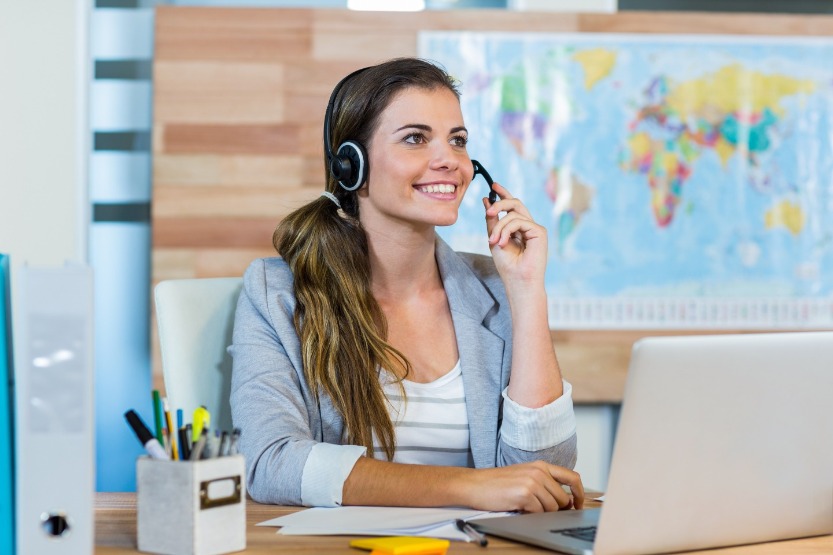 Now that we've discussed a few of the many great benefits of booking direct, you may be wondering how to spread the word to your potential clients. We have curated five great ways to encourage your guests to book direct and encourage you to share and use this valuable information in the following ways.
1. Offer A Discount
Offering a discount may be a no brainer, but it works. Guests love to get a great deal and are more likely to book with a company (even if they've never been your guest before) for the sake of a discount. Get creative with your discounts and come up with fun and funky names that will attract attention and watch your bookings go up.
Many companies offer a "repeat guest" discount, which encourages guest to book directly on their next vacation, no matter how they may have originally booked. VRM clients can click here to learn more about setting up discount codes.
2. Email Marketing
Email marketing is an excellent tool for spreading the word about the many wonderful benefits of booking direct. Not only can you educate people on why they should consider booking direct, but also share valuable information about the amazing vacation rentals available for rent through your company and provide information about current deals, promotions, and discounts. Email marketing is a powerful tool and a fantastic way to quickly share information to a large group of people. Not currently collecting emails on your website via a newsletter sign-up? Not currently sending consistent branded emails to your guest list? VRM would be delighted to get your email marketing up and running and have you on your way to a successful email marketing campaign.
3. Social Media
We are all aware that social media, whether it be Twitter, Instagram, Facebook, Pinterest, etc., is an extremely powerful and fast information highway. Almost everyone uses at least one social media platform these days, and what better way to shed some light on #BookDirect Guest Education Day than to talk about it on your social media accounts? Don't forget to use the hashtag #bookdirect. If you want to go beyond a typical social media post, then consider making a short video or two! Another idea is to introduce your team to the public via social media. Let them know that your local experts are standing by to help make their vacation dreams come true! Make a personal connection with your guests and potential guests.

4. Make Sure Your Website is User Friendly
In the age of technology and instant information, nobody likes a slow or difficult to navigate website. Statistically, guests are more likely to use an online travel agency versus a local property management company if the property management company's website doesn't have a clean and modern look. Studies have shown that most consumers are heavily influenced by how something is presented to them, regardless of the product's actual quality. If your website is still in the stone age but Airbnb's website is nice and streamline, who do you think is more likely to get the booking? Airbnb, of course. Your website should be easy to use, look great, and have several clearly marked opportunities for guests to book properties and sign up for email promotions as well.
5. Local Media
Your local media outlets such as the local newspaper, town magazine, or even television station are all great ways to encourage guests to book direct. Not only will you help spread the booking direct word and encourage growth for your own company, but you'll also help stimulate your local economy by doing business locally. It's a win-win for everyone! Run an ad in your local newspaper or town magazine promoting your property management company and make sure to list a few key benefits of booking direct and maybe even provide a discount for mentioning the ad at booking. If you really want to get fancy, hire a local videographer to create a simple and effective television ad that highlights the benefits of booking direct and offer a discount for mentioning the commercial.
As you can see, booking direct is the way to go when it comes to booking vacation rentals and we hope we have provided you with a few ideas on how to spread the word to potential guests. We look forward to a successful year of helping local property management companies have more direct bookings than ever before.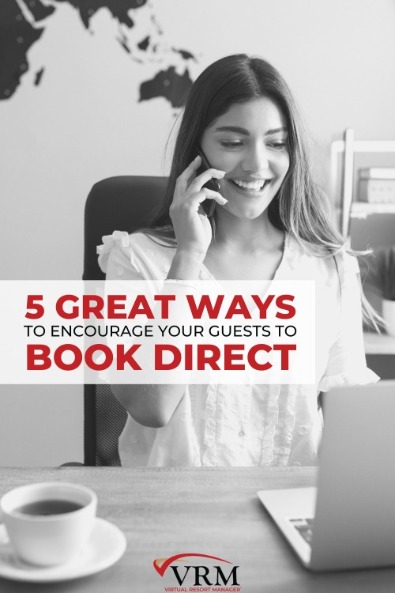 Be sure to follow us on social media!
Comment on this post!