---
Free Printable Thanksgiving Gratitude Postcards for Your Friends
Posted On Tuesday, November 1, 2022
---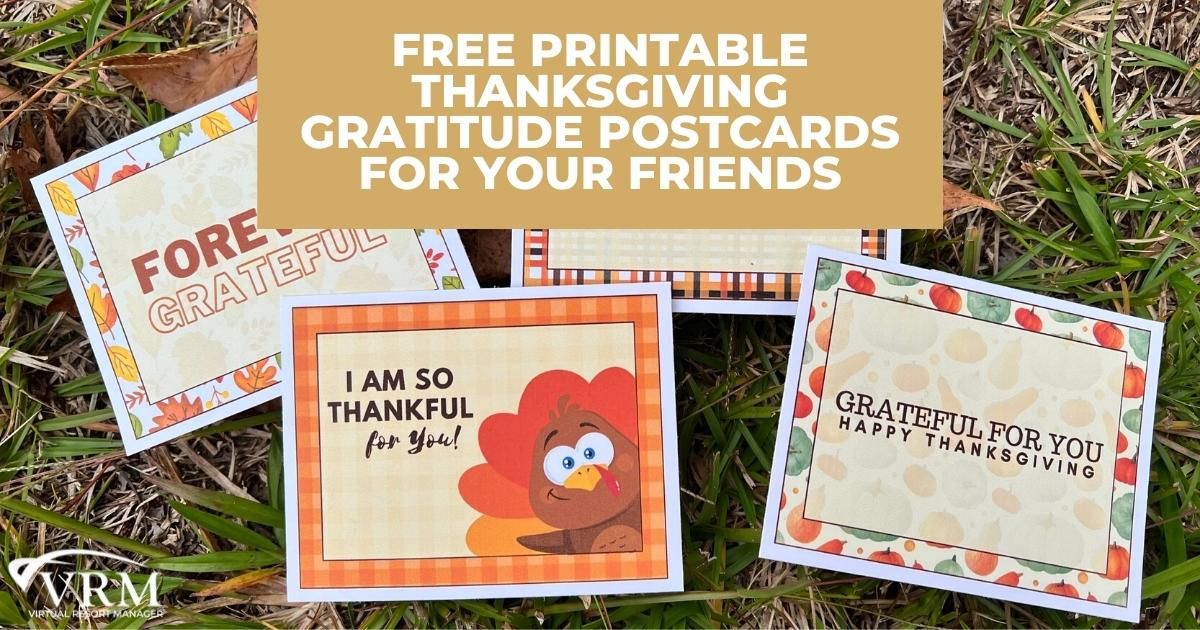 We have entered into the season of gratitude, and there is no doubt that we are thankful for each and every one of our vacation rental software clients. To express our thankfulness, we have designed these FREE printable Thanksgiving gratitude postcards for you to use.
FREE PRINTABLE THANKSGIVING POSTCARDS
These colorful and cheerful cards are perfect for adding a personal note of thanks and giving them to friends, coworkers, staff, guests, owners, vendors, or community partners.
They could also be mailed. On the back of the card, simply draw a vertical line near the center. The address goes on the right, and your note goes on the left. Your postage stamp would go in the upper right-hand corner. (You know how a postcard works!!)
HOW TO USE
To access these lovely postcards (that are sure to add a smile to someones' face), follow these easy steps:
1. Click the button below.
2. Download the PDF.
3. Print in color on card stock.
4. Cut out your postcards with scissors or a paper cutter.
5. Write a message of appreciation on the back of the card.
6. Hand out the postcard or drop it in the mail.
7. Sit back and count your blessings.
There is so much to be thankful for. This is the perfect opportunity to press pause and take a moment to express your gratitude to those around you.
From everyone at Virtual Resort Manager, we say "thank you" for being a valued vacation rental software and marketing client. We hope you enjoy these free printable Thanksgiving postcards!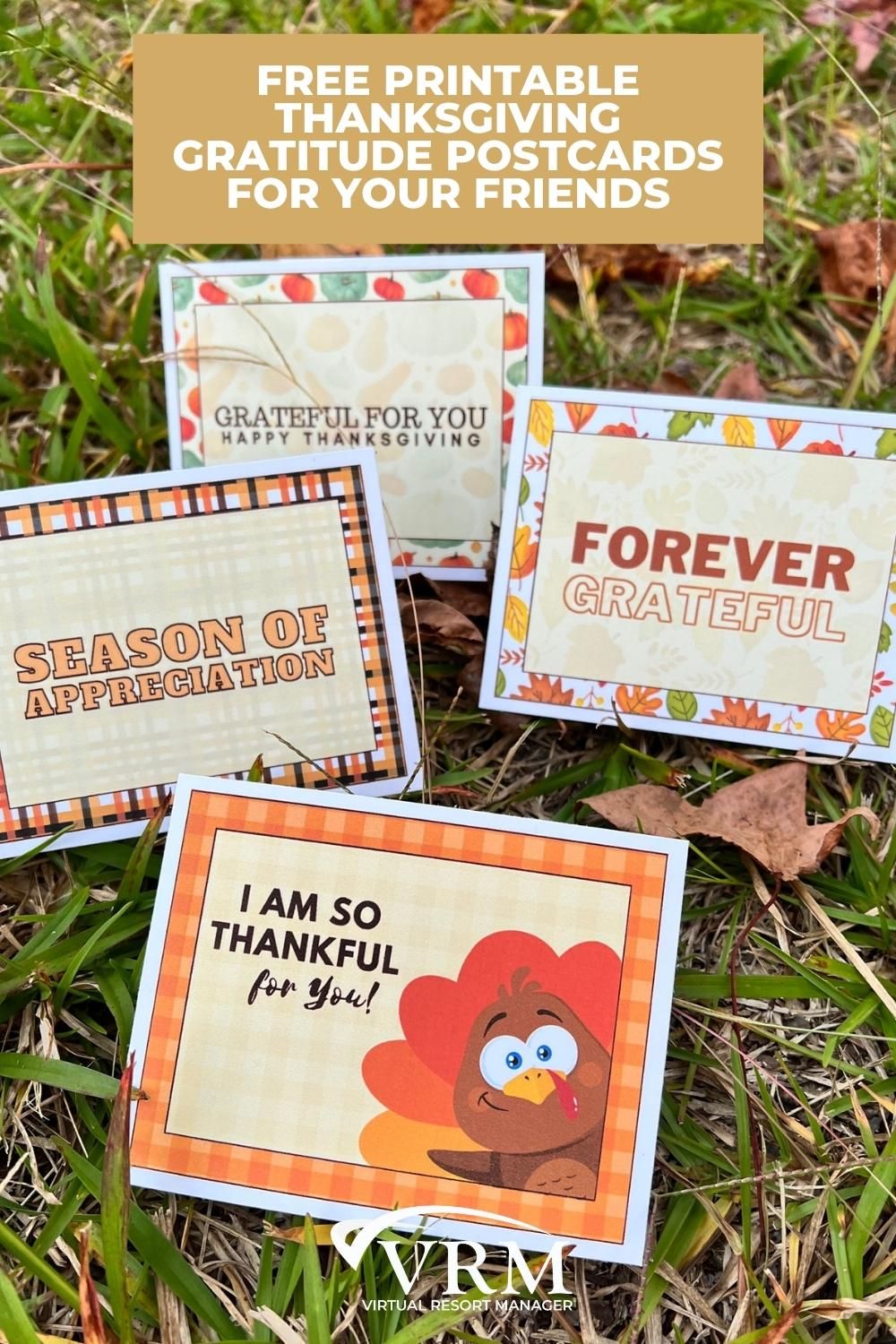 We have more thanksgiving goodies for you!
Click below to see our FREE printable gratitude paper fortune cookies.
Comment on this post!