---
How to Easily Track Your Vendors & Housekeeping and Save Time
Posted On Friday, October 20, 2017
---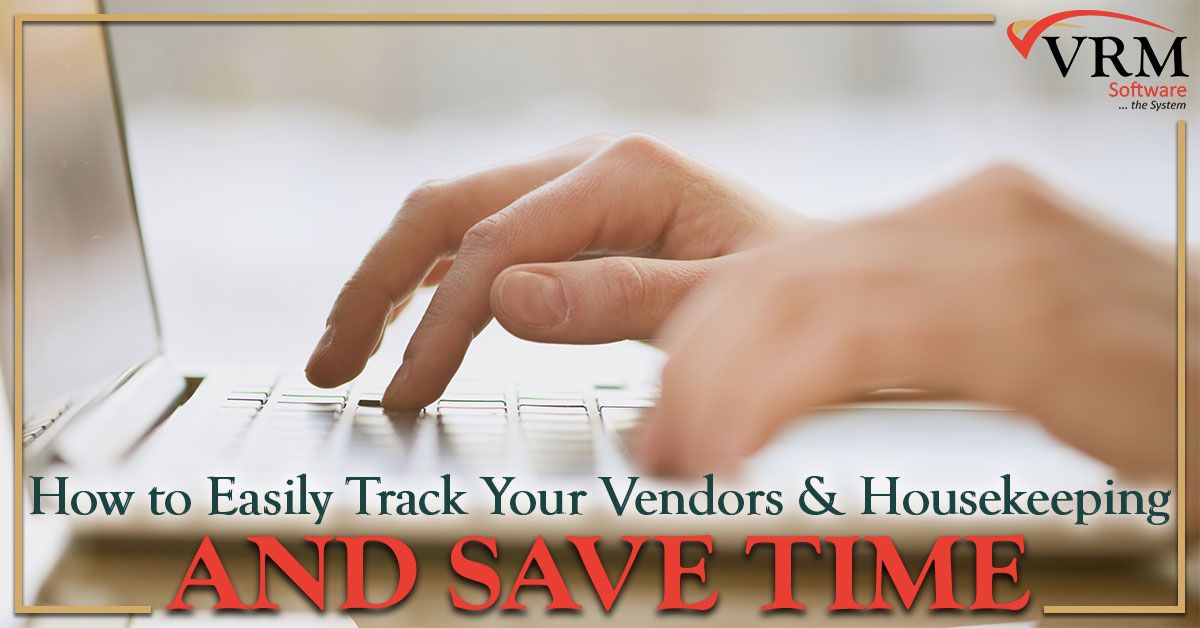 One year ago, our Virtual Resort Manager development team sat down with one of our clients, and began to explore the additional needs associated with our housekeeping module. It became clear that getting a property ready for the next rental guest has more steps involved than just housekeeping. Since each of our clients use different vendors, and each has its own steps in the turn-around process…we knew we needed to go back to the drawing board.
The development team came back from that initial meeting and started the development process. Here at Virtual Resort Manager, we are happy to announce that our brand new software module, "Readiness Manager", has been rolled out to five of our software clients and is currently being tested.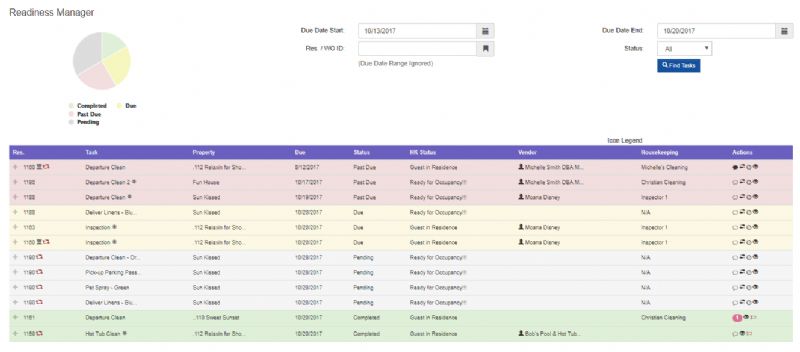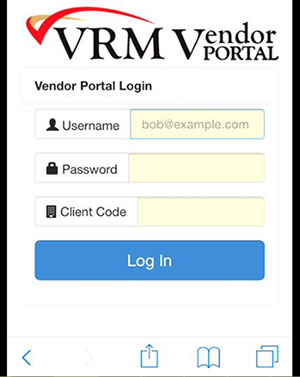 Readiness Manager is an optional enhancement of the housekeeping functionality in the VRM System, and is a supercharged version of the Housekeeping Schedule. It allows you to keep track of more than just departure cleans and Housekeeping work orders.
It also gives the added benefit of allowing vendors who are out in the field, to log into the Vendor Portal, view tasks and work orders assigned to them, and to mark them 'complete' using their mobile devices. This will update the Readiness Manager grid in real-time so that anyone in the office keeping track of the tasks and work orders will immediately know what has and hasn't been completed.

The manager in your office gives the vendor the appropriate URL for the Vendor Portal, along with a username and password. This gives them access to their tasks. The vendor also has the ability to assign tasks to their employees, making this a user-friendly function.
Another enhanced feature of Readiness Manager is its communication abilities. Managers can send direct messages to the vendors via the Vendor Portal. Likewise, the vendors in the field can send in issues encountered and photos that will go directly to the assigned property manager.
Readiness Manager can be used in a variety of different ways based on how your company manages cleans and other tasks assigned to either properties or reservations.


Don't be overwhelmed though. It is important to keep in mind that Readiness Manager is optional; it can be turned on or off. If you do not want to use Readiness Manager, you do not have to. If you choose not to use Readiness Manager, the Housekeeping module, including the Housekeeping Schedule will continue to work as it always has. And if you do want to use Readiness Manager, you can set up the tasks in it as best suit your needs; you can make it as simple or complex as you'd like.

The Readiness Manager grid is accessed under Housekeeping or from the "Quick Access Bar". This is where you would go to see all tasks, Housekeeping Work Orders, and any Maintenance Work Orders that have been assigned to a reservation and have had a task applied to them.
You are all familiar with a work order, but most of you probably do not use the term 'tasks'. Tasks are basically action items that must be completed in relation to a specific reservation or property. Items such as "Roll the trashcans out" or "Pick up linens" or "inspect property after departure clean" can all be considered tasks. In the Admin Console, you can create a new task, edit an existing task, assign a task to a property, assign a charge to the task, or delete a task.

Our goal was to provide a functional and robust options for our software clients that offered a more complete option. Our new functionality is integrated with BreezeWay, ResortCleaning, and soon Point Central.
Readiness Manager will help your team manage turn days, which are never easy, with efficiency and accuracy. This, coupled with our Welcome Home technology, makes your turn day process smoother. After automatic updates from housekeeping and other vendors, your guests can be notified, in real-time, when their rental property is ready for check-in.
Due to the complexity of Readiness Manger, and the level at which it can be customized to your needs, we have various training videos available for you. There is a video providing a quick overview of the new functionality. The additional videos in this series will break the system down into bite-size pieces, which will allow us to go into more detail. More information about the Readiness Manager grid is available as part of other videos in this series. These can be found in our customer portal knowledge base.
If you have any questions about Readiness Manager, please feel free to contact our training department. We will be keeping you updated on the development process, and you will be the first to know when Readiness Manager is available system wide.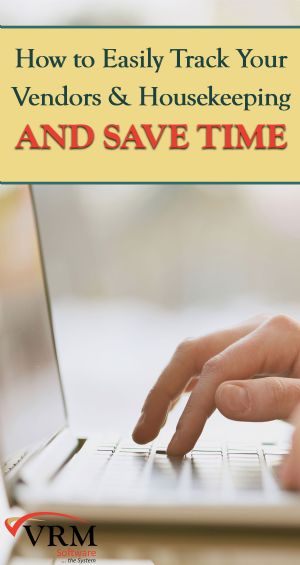 Comment on this post!