---
Meet Michael Hill: Vacation Rental Management Software Developer
Posted On Friday, June 1, 2018
---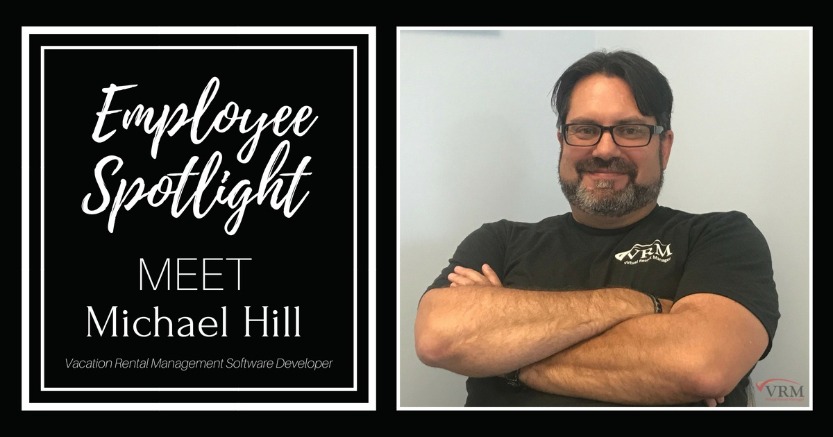 The Faces Behind Virtual Resort Manager
As we continue in our "Employee Spotlight" series, we are excited to introduce you to the hard working employees here at Virtual Resort Manager. There are many faces behind the company that brings you the best vacation rental management software, but you don't get to see them often. Here is your opportunity to get to know the VRM team a little better.
This month's Employee Spotlight features a man who is essential to the health and functionality of our software. If you have been one of our vacation rental software clients for any length of time, then you already know Michael Hill. As the Vice President of Software & Development (and manager of our development team), VRM wouldn't be where it is today without Michael.
Keep reading to learn more about Mr. Michael Hill.
Meet Michael Hill, VP of Software & Development
Michael has been with VRM for thirteen years, and is our lead developer. From the development of first-class vacation rental software to the continuous updating of our software features, there is no rest for this VRM staple.
When Michael isn't in the office, he loves to read and spend time with his wife and daughters. The family man that he is, he even found a passion for coaching when he began volunteering with his daughter's soccer team. His team player and coach attitude is found both on and off the field. Not only is the VRM family lucky to have Micheal on the team, but he is a most excellent coach to our staff.
Watch the video below to find out about Michael's secret talent!
A Word About Michael
In the hustle and bustle of the virtual office space, it can be difficult to be a coach to your staff. Michael has mastered the art of mentor and friend to not only the VRM team, but also to our amazing clients. Even with the pressures and demands of the ever evolving vacation rental software industry, he has managed to instill an atmosphere of learning and team work within his department.
Michael's work ethic continues to set the standard at VRM. His tireless efforts are one of the reasons for VRM's success. His ability to manage and juggle the many responsibilities within all departments of VRM is exceptional. It is a rare thing when one can consider their boss to be a true friend and confidant.

Christian Hillebrand, QA Manager/Support
We have no doubt that with Michael Hill on the VRM team, we will continue to grow as a company. Who knows... one day we may go international with Michaels help!
Meet Our Team
Did you enjoy getting to know Michael?
We invite you to check back in each month to meet more members of the VRM team. Our next Employee Spotlight will future Megan Vangelist, Trainer/Data Specialist/Support.
Another way to get to know our team better is by browsing through OUR TEAM PAGE.
New to VRM? Be sure to schedule a demo!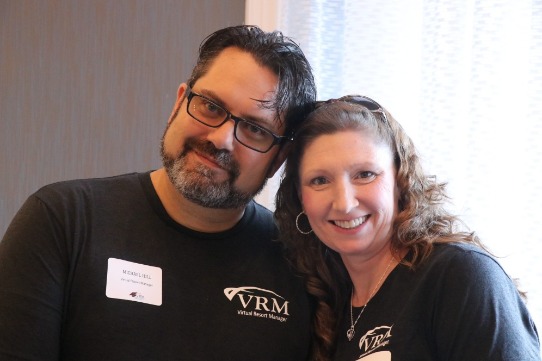 Comment on this post!