---
Social Media Tips From Your Vacation Rental Software Company
Posted On Thursday, June 7, 2018
---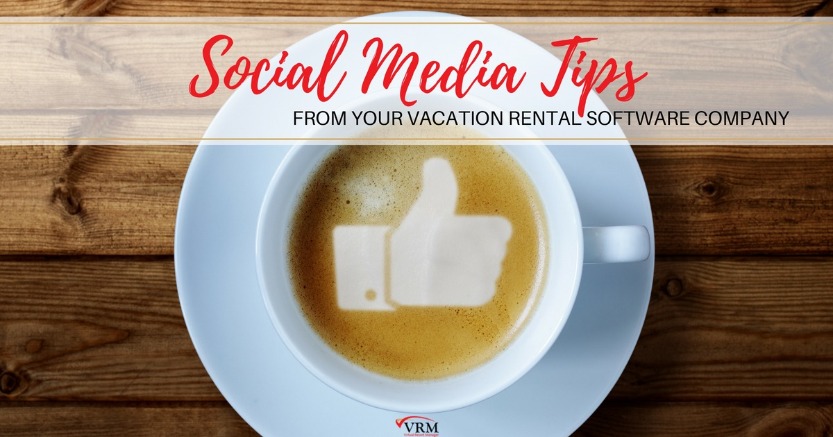 Social Media! Two words that people either love or loath. Despite how you feel about social media, it is a necessary tool for your business. Here at Virtual Resort Manager, we pride ourselves on being the best vacation rental software company in the business. We also have an A+ Marketing Team who offer boutique-style services for VRM clients only.
The Marketing Team is always getting questions about social media and how vacation rental property managers can begin or improve their social media marketing. As a bonus to all of our rental property software clients, we have rounded up six of our favorite blogs that can help you improve your social media game.
Remember, your guests will look to your social media (Facebook, Instagram, Pinterest, etc.) for reviews, consistency, and validity. Your social media channels are the perfect place for your guests to watch you shine as the local expect for your area.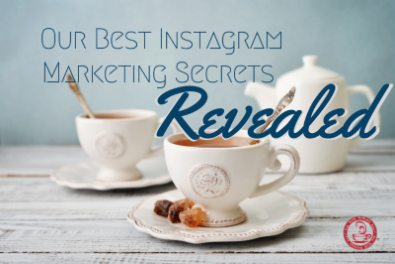 Want to know what it takes to make it on Instagram? Our very own Brittany Lea will be speaking at a very special Tea Takeover webinar. Hosted by her friend and fellow marketing department colleague, Tracy Sanderson, this tea will cover everything you need to know about Instagram marketing and how you can put your best foot forward!
Watch this video to get amazing tips and tricks that will help make marketing on Instagram a breeze for your business.
Inside our vacation rental software, there are numerous applications that have been developed with all aspects of your business in mind. Within our Welcome Home feature alone, there are so many amazing tools for you to use that will help your guests. VRM also offers great advice about retention via our Marketing Department. Keep reading to find out how you can corner the market on guest retention.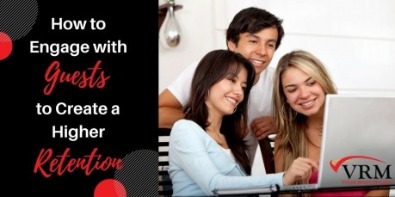 VRM goes above and beyond our vacation rental management software duties, and we are offering you some FREE marketing advice.

At a recent VRM-U LIVE event, we received multiple questions about how to maximize Facebook efforts. We heard your questions, and we are answering those questions with a quick and easy tutorial that you can start using today!
Here at VRM, we like to give our vacation rental software clients a little "freebie" very once in a while. In the vacation industry, it is important to stand out from your competition, and to engage with your guests.
Here are 20 great travel quotes that are sure to grab the attention of your guests (and potential guests). You will also find six free quote graphics for you to use to help connect with your social media audience!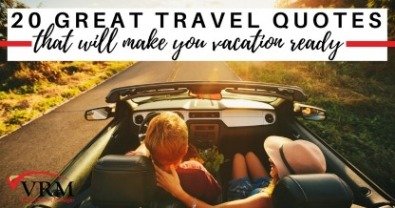 Well friends, there you have it! We hope that you will use this great social media marketing advice to help your vacation rental management business go from so-so to soaring!
Be sure to check back on our blog regularly for new content and stay up to date on the ever-changing vacation rental industry.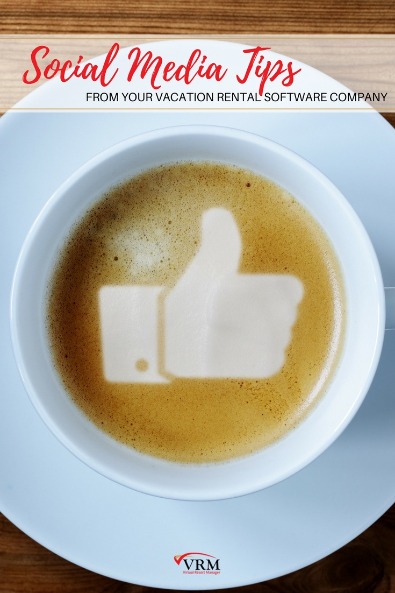 pin the post and read later!
Have a questions for our VRM Marketing Team? Email us at: [email protected].
Comment on this post!