---
This is What Happens When We Solo Attend an Industry Show
Posted On Friday, November 2, 2018
---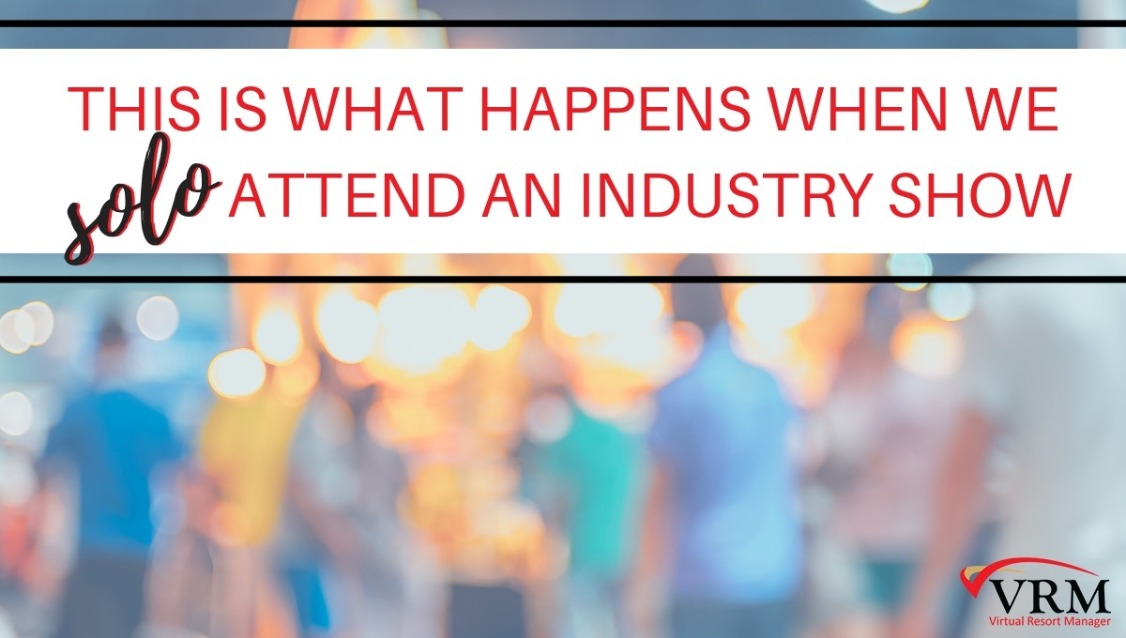 Earlier this week, Michael Hill, Virtual Resort Manager's VP of Software & Development, attended the 2018 VRMA International Conference in Las Vegas, Nevada. The VRM team made the decision to have Michael fly solo at this event, with the purpose of connecting with our vacation rental management software clients and to have in-depth conversations with other industry partners.
We sat down with Michael after he returned from the show to find out what he had learned at the show and to share his key takeaways. Without further ado, here are the highlights from the VRMA Conference according to Michael Hill.
A Man With a Plan
Before the show, we sent out an email to all of our vacation rental software clients, letting them know that Micheal would be in Las Vegas. They were told that Michael would be available during all three days of the conference, and that he would like to meet with any of our clients who were also in attendance. He had several clients reply to him immediately, and they booked a date and time to meet with Michael personally.
Heading to Las Vegas with a plan to attend a few sessions and to also keep himself available to clients and vendors proved to be a success. During both planned and spontaneous meetings, Michael was able to extract insights that are going to be very useful to the future of VRM. Leaving the conference, he felt that it was one of the most productive industry shows that he has ever attended.
Sessions
Michael attended a total of four sessions during the VRMA conference, each with their own highlights and lowlights.
First up was a Homeaway session which Michael was able to attend with one of our valued clients, Panhandle Getaways. The session focused on Homeaway's commitment to being partners with property managers. The words from the session presenters were confident, however, the tone was more apologetic. It seemed to Michael and the representative from Panhandle Getaways that Homeaway has realized that they had upset many in the vacation rental industry, and thus created a Global Property Management Division. The aim of this department is to maintain relationships with property managers.
Another session that Michael attended was regarding DISTRIBUTION, moderated by BlueTent. They had a panel of managers and technology solutions who presented the general consensus that vacation rental companies need to be distributing to OTA's despite their feelings. They said that property managers owe it to their owners to make the most out of distribution opportunities.
Next, Michael sat in on a developer focus group with Airbnb. This sessions was exclusive to channel managers and software providers. The key takeaway from this session was that Airbnb is doing their best to learn our specific industry space. They are striving to connect the dots between what they want as a company and what vacation rental management is. Michael's opinion is that none of the other OTA's would have done this, and he appreciates that they are looking to understand the vacation rental industry better. Airbnb's question to the audience was, "are we fulfilling our motto" ... "to partner with businesses to create the future of hospitality"? The answer from the session attendees was, "No. Not yet. But you are starting to make strides."
The surprise session, presented by Matt Landau of VRMB.com was Michael's favorite. This insiders roundtable and rapid fire discussion allowed several property managers with specific unanswered questions to "ask the audience". At one point, the presenter asked if the managers preferred an all-inclusive package solution for their business needs or if they preferred more a la carte services.
Both camps have their supporters, but it was in leaning more in favor of the "mix it up" camp. At first, I thought this might be an ANTI-VRM sentiment. But as I thought about it more, it makes VRM even more viable because VRM is nicely placed to support both camps. For the Property Manager who wants to deal with one vendor that they trust for multiple services, VRM can do that. And for those that want to mix it up, VRM partners with the best in class for everything from Websites and Marketing to Housekeeping and Lead Management.
by Michael Hill
Our Clients Are Always #1
The main objective for attending the VRMA Conference was to have the opportunity to meet face-to-face with our clients. At VRM, we take great pride in getting to know our vacation rental management clients, but it is rare for us to have time together beyond emails and teleconferences. To this end, Michael was able to say hello to all of our VRM clients who were in attendance except for one.
Of those clients, Michael personally meet with five clients and snuck in a quick conversation with another. Here is a quick list of some of their comments and questions:
Airbnb
Integration Questions
Training Questions
VRM Features
Vendor Partners
Meeting Requests for Potential Partners
Catching Up
How Are Things Going?
Micro Shows
Industry Shows Similar to VRM-U
New VRM Features
News and Future Training
In Michael's conversation with our clients, they all seemed to agree that the sessions were okay and the food was good. Another observation on both sides of the table was that there is a lot of new Property Management Software that has popped up in the last six months to a year. Despite the new kids on the block, the indication is that our Virtual Resort Manager clients are HAPPY!
V is for Vendor
It wouldn't be a trade show without the vendors ... and Michael had opportunties to meet with several. Here is a list of the vendors with whom Michael had meetings, in case you have any specific questions that need to be answered.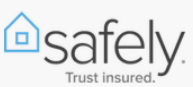 Key Takeaway:
They are a damage deposit waiver company.
They do background checks and vet the guest.

Key Takeaway:
They have a new product called VRM insights.
They are offering a free BASIC version for VRMA members.

Key Takeaway:

Channel Manager
They are wanting to be an educator to our clients.
Key Takeaway:

We are waiting to iframe inside VRM dashboard.
We currently have integration.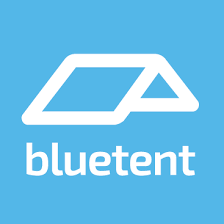 Key Takeaway:
We are going to create a marketing API for clients who are using BlueTent or VDS.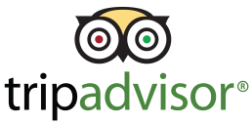 Key Takeaway:

Owners of FlipKey
They are looking at the viability of online booking.
Perhaps the best compliment that could come from a convention like this was via one of the vendors. They told Michael that it is OBVIOUS that VRM clients are happy with us and they love us. This particular vendor (who is a VRM competitor) was so impressed with comments from our clients that they stated, "We don't want to do anything to disrupt what you have with your clients."
Michael's Main Highlight
By the time Michael was on his way back home to North Carolina, it was apparent that many vacation rental companies still have not embraced OTA's. However, distribution continues to drive much of the vacation rental industry's future and dominates the conversation.
My one big take away from the show is that Distribution and the OTAs continue to be at the forefront of everyone's conversation.
'Should I or should I not distribute?'
There are still many PM's out there that do not distribute through OTAs. But as the big OTA continues to try and drive the train, and there are many smaller OTAs that continue to pop up to fill a niche. National PM's are out there talking to prospective owners and telling them that they are on all these OTAs, and this can really resonate with an owner. So, as time goes on, this question of 'Should I or Shouldn't I' will eventually answer itself. Global distribution is growing. There is a right way to use it. Each PM must find out for themselves what is the right way. I don't think there is one answer. Each PM will be different. New PMs starting out will 100% rely on OTAs. Long established companies will simply want to bolster their shoulder seasons because they have no trouble with their high season. Others will be in-between. But eventually, PMs will have to use OTAs to some degree. I applaud everyone who resists but I also believe that there is a correct way for everyone to use the OTAs responsibly that adds to the bottom line rather than detract from it.
by Michael Hill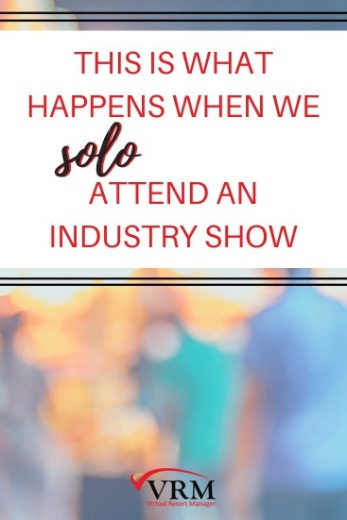 What did you think of the show?
If you attended the 2018 VRMA International Conference we would love to hear your thoughts, opinions, and ideas.
If you are not currently a VRM client and wish that you could have spoken with Michael at the conference, please don't hesitate to contact us.
Comment on this post!