---
VRM Insider, Boost OTA Updates for VRM Clients
Posted On Friday, April 16, 2021
---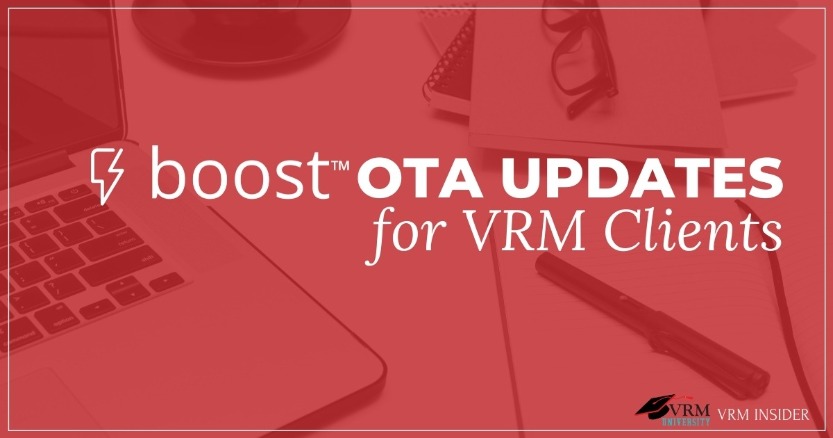 Many of our vacation rental software clients have recently made the switch to Bluetent's Rezfusion Boost for OTA channel management. Like with any change, there has been a learning curve along with updates that will optimized how the Boost product works with the VRM software.
In this month's VRM Insider, Michelle Smith (VRM's Director of Support & Training) and Tammy Taylor (VRM's Director of Installations) present a Boost update for VRM clients. This training is specifically for those clients who have moved to Boost for OTA connection or are considering it. One of the updates presented in this webinar is Channel Modification. Channel Modification is an automatic custom charge that gets created at the reservation level in VRM to account for the mark-ups that clients can set within the Boost dashboard.

Michelle and Tammy answer many of your questions about set-up, charges, taxes, and more in this 45 minute webinar.
Keep scrolling for the webinar slide deck/training notes which include screenshots. You will also find the webinar replay information below.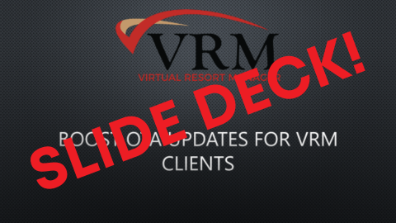 GET THE SLIDE DECK
Want to walk through the webinar slide deck at your own pace?
Click here to download the full PDF version of the slide deck from this webinar.
WATCH THE REPLAY
Click the play button to watch the full webinar replay.
Michelle gives screenshot examples of various updates and information that our vacation rental software clients who are using Boost need to know.
Be sure to watch until the end when VRM clients ask great questions! You won't want to miss the answers.
As promised in the webinar, we will continue to update our clients with important Boost information and updates. Be only lookout for news regarding the Vrbo connection via Boost and more.
A special thank you to Michelle and Tammy (and their teams) for creating this excellent training session for our amazing clients!
Comment on this post!