---
VRM Insider, Check Out Our New Custom Report Module and New Channel Management Module
Posted On Monday, June 13, 2022
---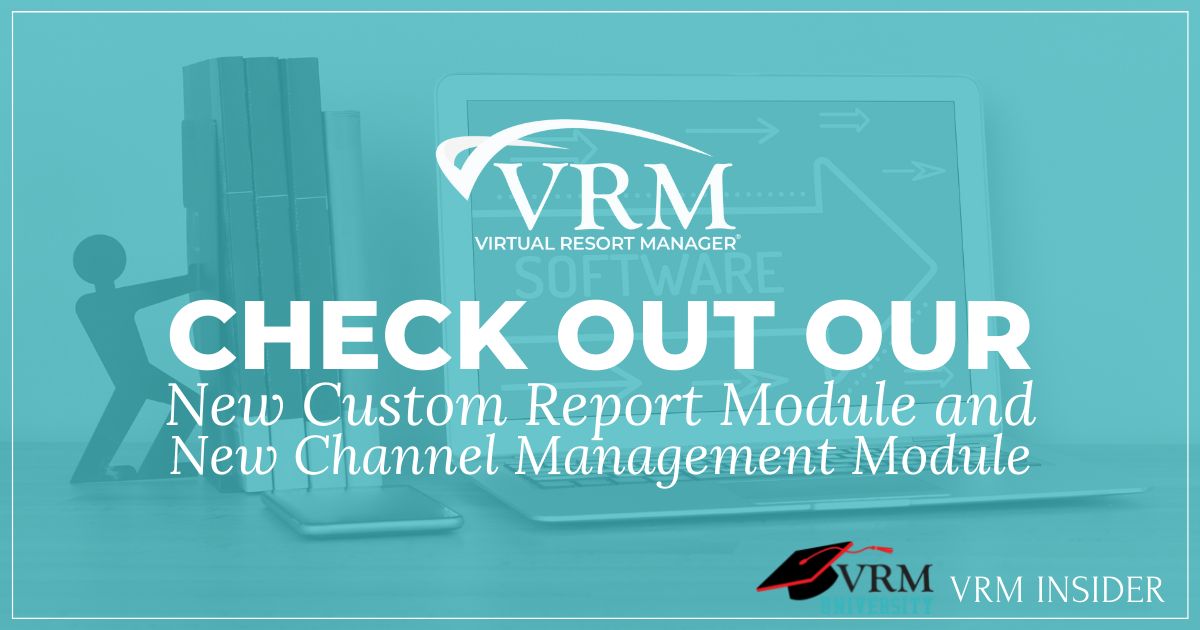 Check out our June webinar where we take a deep look at two brand new vacation rental software features that were recently released to VRM clients. Our new Custom Report Module and Channel Management Module were part of the 7.6.0 update to the admin console. Michelle Smith, VRM Director of Training and Support, and Lauren Schreckengost, VRM Client Success Manager, walk you through everything you need to know about these exciting updates!
These important updates are influenced directly by the needs of our VRM clients, and we can't wait to show them to you.
Watch the Replay
Pull up a chair and spend an hour with Lauren and Michelle as they demo two amazing new modules.
We have added the ability for our clients to create custom reports within the software and we have rearranged some of the information that used to be located under The Vacation Bridge.
Be sure to watch the full webinar for all the the details.
You will also want to familiarize yourself with the release notes from the 7.6.0 and 7.6.1 software updates.
Catch up on our past VRM Insider webinars! Click below!!
Comment on this post!