---
VRM Insider, Eliminate Criminals and Creepos with Safely
Posted On Wednesday, April 15, 2020
---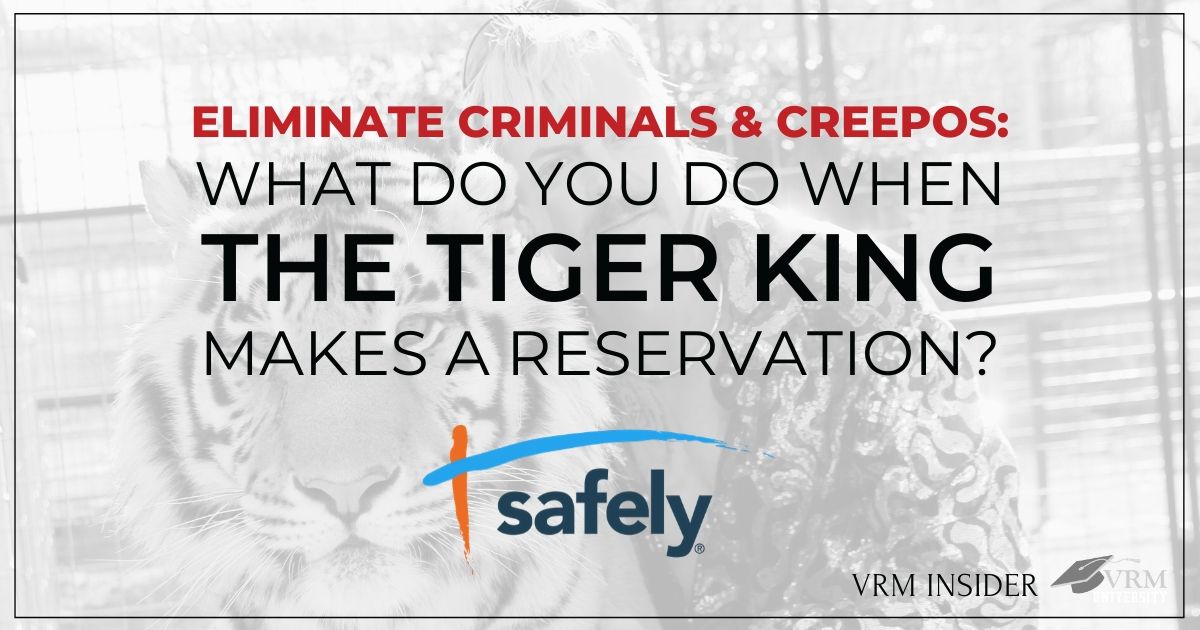 VRM is excited to present our vacation rental software clients with an introduction to one of our newest partners, Safely! During our April VRM Insider webinar, Safely introduced us to their unique product.
Has a home owner ever asked you, "Who is staying in my home?" or "What happens when something goes wrong?" We are sure you have heard those questions numerous times. Home owners are afraid that a criminal or creepo will sleep in their beds and damage their homes.
Learn about Safely's data-driven approach to identifying and eliminating the worst guests and protecting your homeowners. In 2019, Safely covered over $12,000,000,000 of property and manager liability, and used these insights to predict and improve the outcome of each reservation.
Watch the Replay
In case you didn't catch the webinar live, here is a full recap for you and your staff.
Special Offer for VRM Clients
Safely is offering something special to all Virtual Resort Manager clients!
Bookings through June 15th...
-FREE if Stay Begins Before June 15th
-50% Off if Stay Begins on June 15th or After
Be sure to contact Andrew Bate today at (404)735-6577 or [email protected] to take advantage of this amazing offer or to ask any questions.
As your vacation rental software provider, we want to do everything we can to connect you with the best products in the business. We are excited about what Safely can do for you and your home owners!
Comment on this post!