---
VRM Insider, New Year, New 1099 Updates for VRM Clients
Posted On Monday, January 18, 2021
---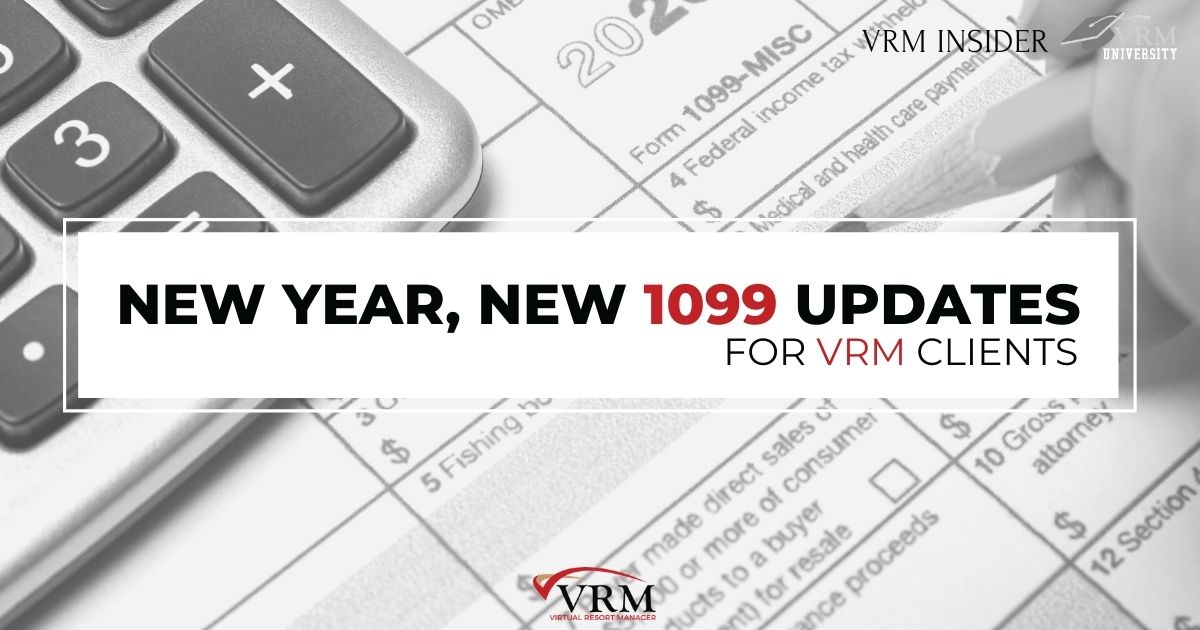 Guess what time it is?! It's tax time! That mean that it is time to update all our vacation rental software clients on what's new with 1099's.
In our January edition of VRM Insider, we are focusing on 1099 and other tax document updates that you need to know about within the VRM system.
Are you ready for tax season. Watch our webinar recap to be sure you are up to date on all things 1099! Michelle Smith (Director of Support & Training) and Tammy Taylor (Director of Installations) will walk you through all the updates that you need to know about.
Keep scrolling for a PDF version of the slide presentation. That may be helpful as a guide when starting your tax prep process.
Here is what you can expect from our 1099 Updates webinar:
1099 Set Up
Populating the 1099
Vendor Review
Print Owner 1099 Misc
Print Vendor 1099 NEC
1096 for Vendors
Media File for Owners
Click here for a PDF version of our slide presentation. Download for an easy to use 1099 guide!
We look forward to seeing you on next month's episode of VRM Insider. If you have any additional questions about your vacation rental software and taxes, please email us at [email protected].
If you are looking specific IRS related information, such as "Who must file electronically", click here.
Comment on this post!