---
VRM Insider, Using Guest Screening and Insurance to Recruit Homeowners and Protect Direct Bookings
Posted On Friday, May 28, 2021
---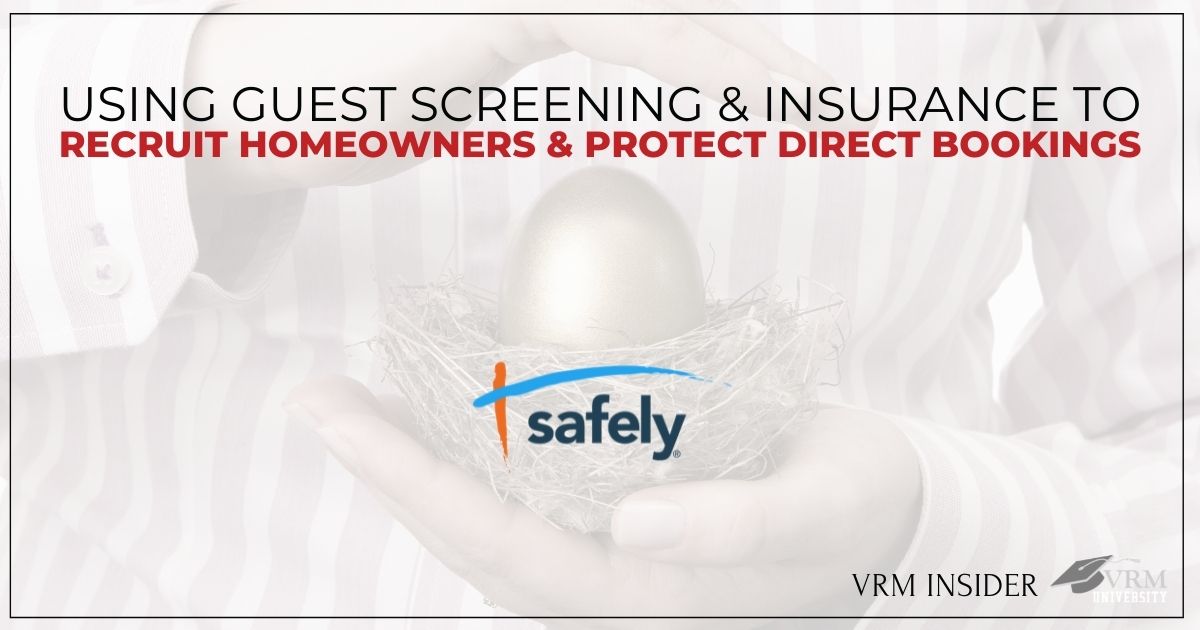 As your vacation rental software company, it is our goal to integrate with support tools, products, and services that will curate the business model that is right for you. If guest screening, risk assessment, and protecting your owners and yourself is important to you, then keep reading!
Join us for an informative webinar with Safely. We know that you are focused on keeping your homeowners happy and recruiting new homeowners to make 2021 your best year ever.
To sign more homeowners, you need to answer their three most pressing questions:
How much money will you make for me?
Who will you let into my home?
Who pays for the damage caused by the guest?
Learn about methods of guest screening, different methods to pay for damage to the home; from damage deposits to a specialized insurance policy and how property managers have used these tools to grow their business by over 30%.
Safely.com is a provider of guest screening services and damage and liability insurance and has covered over $40,000,000,000 of property manager liability.
WATCH THE REPLAY
We invite you to take a few minutes of your day to learn more about about Safely and their suite of products. The video is under an hour and packed with great information!
For more information about Safely, contact Kerry Marisa at: [email protected]
Be sure to tell that VRM sent you!
Did you miss a vrm insider?
Catch up on pervious webinars by clicking the link below!
Comment on this post!