---
VRM Insider, Vacation Rental Tools That Will Change the Way You Do Business
Posted On Friday, August 16, 2019
---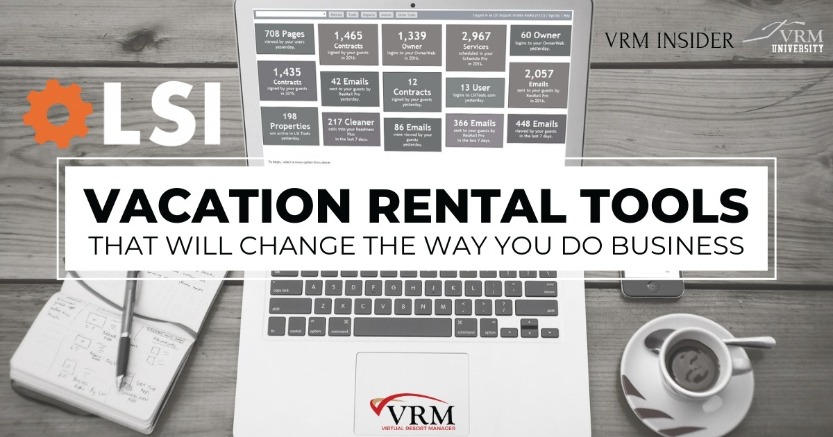 Did you know that every VRMA member has access to a FREE tool called VRMA Insights? Pretty great, right? This data mining tool, developed by LSI, is at the cutting edge of data technology for vacation rental managers. As your vacation rental software of choice, we have partnered with LSI to bring you easy access to their large inventory of products and reports.

For August's edition of VRM Insider, we invited Scott Leggat, LSI CEO, to take you on an in-depth tour of VRMA Insights from the point of view of a vacation rental manager. With over 25 years of experience in the industry and having been a property manager in the very competitive Outer Banks, NC market... Scott knows a thing or two about the importance of tracking your companies data, comparing your data to your comps, and making informed decisions about your business.
We were also joined by LSI's Senior Support Coordinator, Julie Bryant. If you already know that you want to take advantage of VRMA Insights or any of the other LSI products, you can email Julie at [email protected].
Watch the Replay
Below you will find a full replay of this month's VRM Insider. This is an excellent resource to share with your team. Scott shows us how just a $7 negative price difference per room had the potential to impact a large vacation rental management company in a total gross revenue loss of $2,096,346. Yes... you read that right... over $2 MILLION DOLLARS!! The total assumed average commission and fee revenue loss (at 25%) would have been $524,086.50.
If you want to see how your business can go mining for data... or rather mining for $$... then watch the webinar replay and contact LSI today.
Privacy Matters
LSI and VRMA keep your companies identity private. When comparing data, you are seeing the market averages for your area. This includes your data along with those participants in your market. However, at no point in time is your company information or identity shared.
Reasons to Use VRMA Insights
FREE for VRMA Members
Current & future VRMA members have access to VRMA Insights for FREE.
Free for Non-VRMA Members
Those who are not VRMA members can access VRMA Insights for FREE for 6 mos.
Great Customer Support
LSI provides excellent customer service and product support.
Easy to Set Up
With a 20 min. phone call, you can be set up and ready to use VRMA Insights
The More the Merrier
The more companies in your area that use VRMA Insights, the more comp data for you.
Get Your $$ Back
Discover revenue potential and make more $. Your owners with love you!

Learn More
Want to learn more about LSI and their host of tools? Contact them today for a demo or browse their website for more information.
If you would like to sign-up for VRMA Insights, please email [email protected].
Come See Us
Virtual Resort Manager will be hosting a live user session for our vacation rental software clients on Nov. 12, 2019 in Orlando, FL.
We hope that you can attend.
LSI, along with a few of our other preferred partners, will also be in attendance at this special event.
Click the picture or here for more details.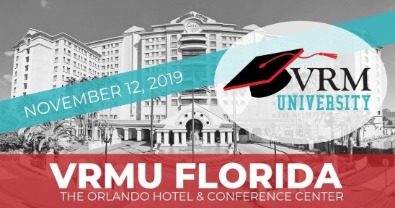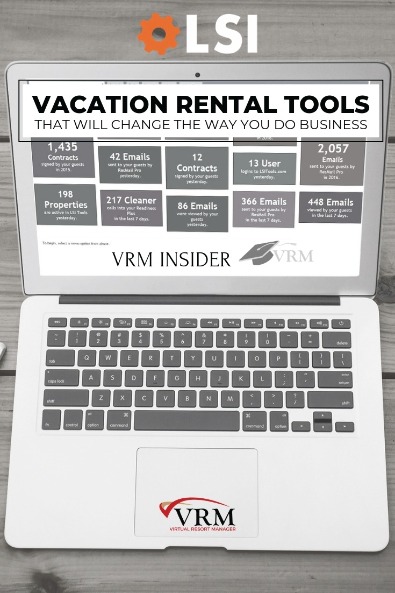 Comment on this post!