---
VRM Insider, Year in Review and 2022 Roadmap
Posted On Monday, January 17, 2022
---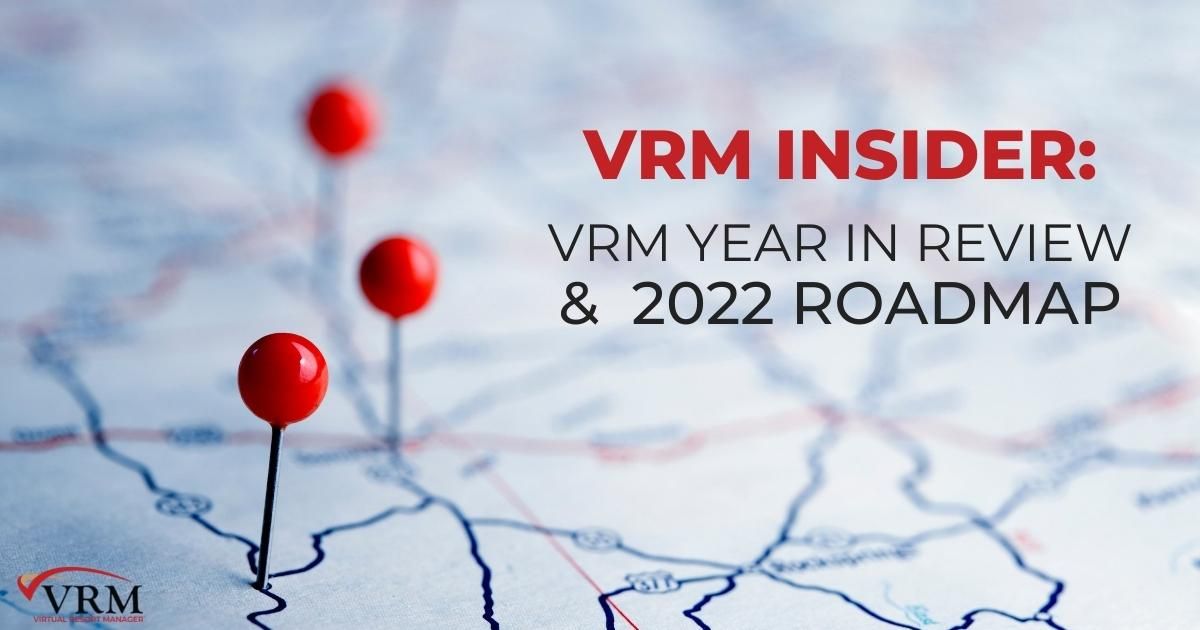 As your vacation rental software company, VRM was hard at work in 2021 ... and we have made big plans for 2022. Want to hear all about it? Check out our year-in-review webinar and a look at what's ahead with Jonathan Hickman, VRM's Director of Development. Robin Bulba, General Manager of VRM and VP of PMS Division, and Kimberly Lang, EVP and Managing Director of Vacation Division, join in on the webinar and bring a greeting from Inhabit IQ.
Watch the Replay
We understand that your vacation rental software should keep pace with your company's growing needs. That is why VRM spends a large amount of time maintaining and updating our software. Our clients (that's you) are our primary motivator in how and where our software is updated. Once a year, we like to review the prior year's improvements & new features while also taking a look at what to expect in the year to come.
This year, our year-in-review webinar also features a few special guests from Inhabit IQ.
Push play to watch the full webinar.
Click the button below for a PDF copy of the webinar presentation.
If you have VRM feature requests, please submit them to [email protected]. If you would like to know more about specific VRM updates, please check the VRM Help Center.
Comment on this post!