---
Why Improved Property Operations is the Next Big Opportunity in Vacation Rentals
Posted On Thursday, January 11, 2018
---
Breezway and VRM have Tea!
What a pleasure it was to finally have Jeremy on the show. We had bee working to put this together since September 2017 and we finally got to make it happen today! Jeremy came in with a thought provoking presentation to talk to us about how we can improve our brand standards with vacation rentals to make sure we retain renters year over year and increase direct bookings.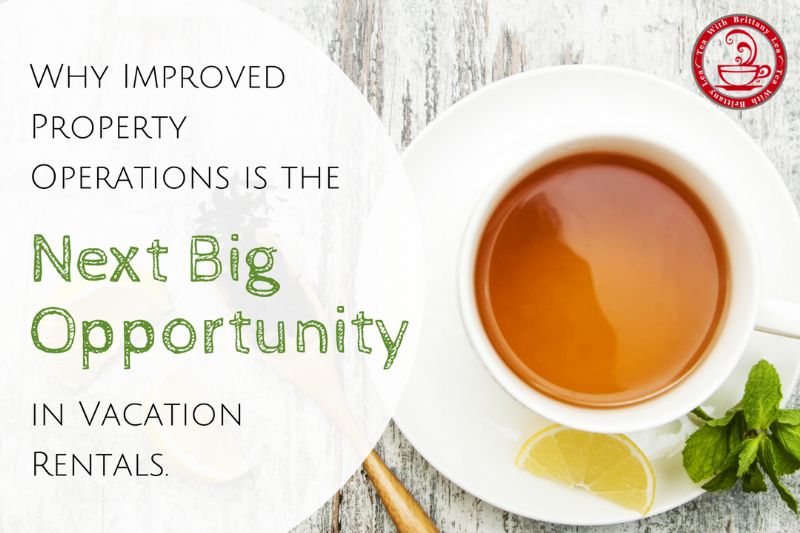 Jeremy mentioned a quote by the founder of Amazon, which said, "I very frequently get the question: 'What's going to change in the next 10 years?' And that is a very interesting question; it's a very common one. I almost never get the question: 'What's not going to change in the next 10 years?' And I submit to you that that second question is actually the more important of the two -- because you can build a business strategy around the things that are stable in time."
There was a challenge from Jeremy to think about what we have in our industry that will NOT change in the next 10 years and to think about improving there first. Property Operations is one of the highest ROI opportunity in the rental industry today!
He provided insight as to how to make sure that we are building a Brand to help us combat OTA's and that travelers will really begin to identify your brand and book with you directly. One of the best ways to do this is to actually make sure you control your property operations really carefully!

Comment on this post!