---
How to Use Welcome Home Messaging to Improve Guest Communication
Posted On Thursday, March 28, 2019
---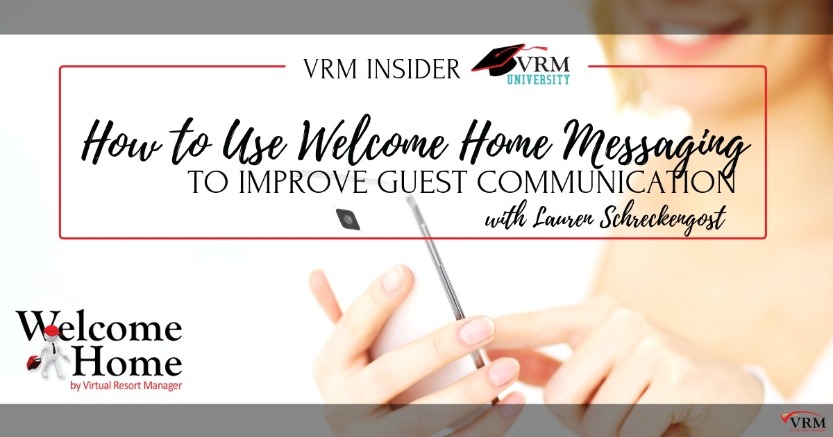 There are so many ways that Virtual Resort Manager goes beyond basic vacation rental management software. Not only do we offer cutting edge accounting software and custom integrations, but we also offer various functionality that helps you communicate with guests and owners.
In the webinar below, Lauren Schreckengost will walk you through one of our favorite tools, Welcome Home. Find out how your company can use Welcome Home messaging to improve guest communication. It is especially crucial to provide excellent communication to guest and owners during busy season, and we can help.
This webinar is packed with live click-by-click instructions that teach you how to use Welcome Home to its maximum potential. Attendees also ask their questions live, which gives you a first hand look at the answers.
So what are you waiting for? If you are ready to improve your guest communication, click the play button below.
Be sure to sign up for our monthly webinar or watch a few of our past episodes. See the full archive here. From vendors to industry experts, VRM Insider is your monthly passport to VRM education.
Say yes to guest communication!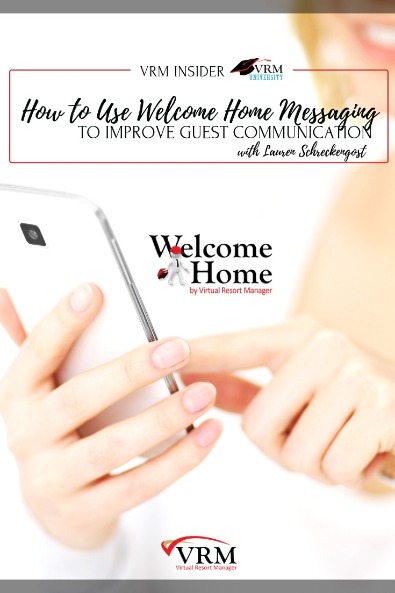 Comment on this post!