---
How You Can Easily Reach 100 Million New Renters This Month
Posted On Thursday, August 9, 2018
---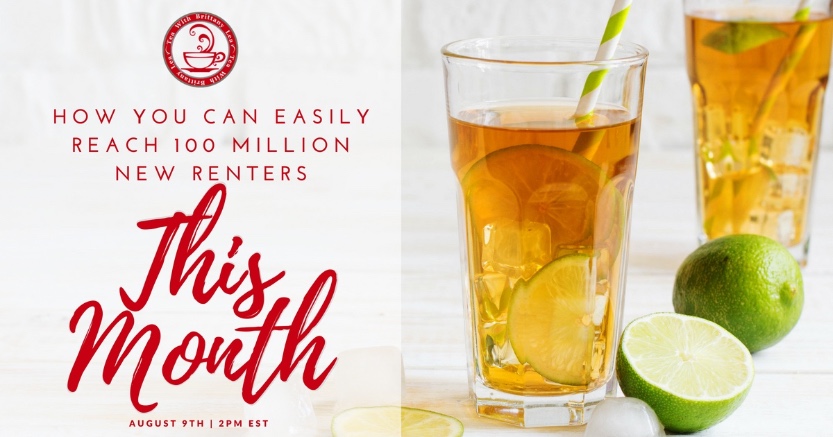 Yesterday we had a fun time talking with Paula Bushey of BookingPal. She taught us how BookingPal can help you get in front of over 100 Million new potential renters each month! This is one of the most exciting parts of what we do. Getting your properties the exposure you need to increase your bookings year over year, is our goal!
There are some things we really love about BookingPal. The first thing is that they actually brand the properties they post for you and about you as YOUR properties! Why is this important? Because we want renters to come back and book with you year over year. BookingPal is one distributer that really helps you get your listings out to renters in the easiest and best way possible.
They also have a new tool called MyOptimize. This tool is a really handy tool for evaluating your properties based on what your competition is doing and things you can help with content scores and rankings as they are posted to your distribution partners. They help make sure you have an increased compatibility with all the channel listing sites that you are adding your rentals to.
If you heard the part of the webinar where Paula talked about how important photos are and you need help with that, we have a webinar where a friend of mine came on and talked us through a professional photography checklist and what you need for awesome photos of your rentals. You can see that webinar here.
One other cool feature to note is that Beyond Pricing is also integrated with BookingPal so you can actually change your rates based on market saturation, availability, and holidays so you always get the most for your rentals!
If you are looking for an easier time with Airbnb, you may want to know is that you actually get your commission 30 days before the reservation and they already take out all the fees for you, making Airbnb easier for you!
There really are too many things for us to write here in one recap blog. If you really interested in getting some more information on BookingPal, you can check out our upcoming blog post! We will be sure to let you know when it's all ready for you. Or you can watch the recap of our webinar below!
Comment on this post!