---
Meet Steve MacWilliams of the VRM Team
Posted On Friday, March 30, 2018
---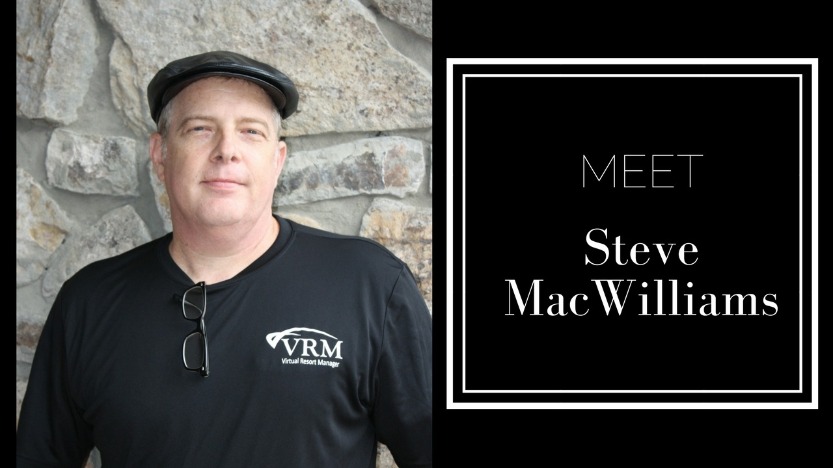 The Faces Behind Virtual Resort Manager
A few months ago, we decided that it would be a great idea to introduce you to some of the hard working employees here at Virtual Resort Manager. We are hoping that you are taking the chance, each month, to get to know your VRM team a little better.
As one of our vacation rental software clients, have you ever used one of our many reports? If so, then there is a very good chance that our very own Steve MacWilliams is the one who developed and implemented that report.
Here at VRM, two of our highest priorities is to offer you the very best customer service in the industry and to thrive as a team-centered and family-focused company. Keep reading to learn more about an important member of our team.
Meet Steve MacWilliams, Data Base Engineer and Support
As our in-house Data Base Engineer, Steve is responsible for developing the reports that you use everyday to keep your business running smoothly. Many of you may never have the pleasure of speaking with Steve directly (He is a HOOT!), but his work does directly affect you. Other aspects of his duties include system backups and restores, along with answering Help Tickets.
Steve has been with VRM for almost two years, and he plays a vital role in our company. He works very closely with the Development Team and the Training and Support Team. He says that one of his favorite parts about his job is the constant diversity and the amazing people!
Watch the Interview Below!
A Word About Steve
We wanted to let you hear about Steve from another member of the VRM team. Lauren Schreckengost and Steve work together to answer Help Tickets and to resolve client issues. As you can imagine, they often work under a certain amount of stress. But as Lauren comments in her statement below, Steve is one of those guys who keeps his cool, and is alway eager to lend a helping hand.
Steve is very nice to work with because he never gets frustrated, even when we are working on a complicated issue. I really do like working with Steve. He wants to learn and understand how front end operations works with the back end. Although I can't always connect the dots, I really appreciate that he wants to know more... so he can help.
by Lauren Schreckengost, Training & Support Department
Meet the VRM Team
Did you enjoy getting to know Steve a little better?
We invite you to check back in each month to meet more members of the VRM team. Our next Employee Spotlight will future Brittany Thompson, Social Media Marketing Director.
If you missed our other Employee Spotlights, you can click the pictures below to meet Pete and Connie.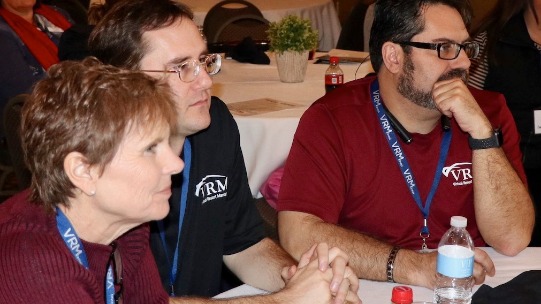 Comment on this post!