---
See How Bluetent Can Help Take VRM Clients to Another Level
Posted On Friday, June 7, 2019
---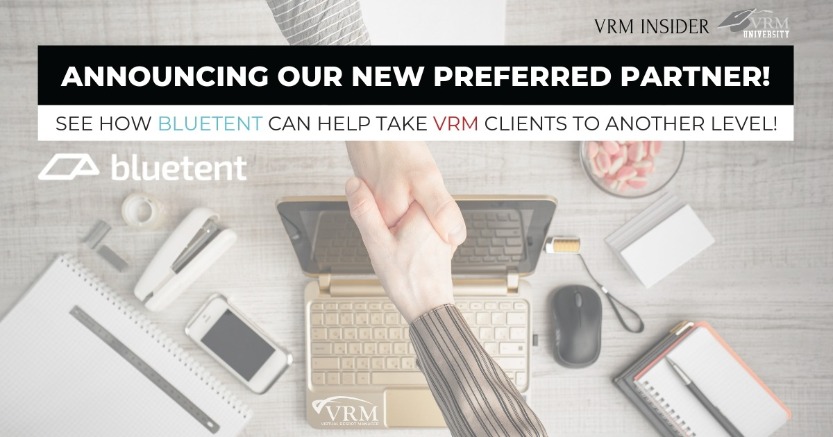 New Partnership, New Opportunities
Four Ways to Drive More Bookings With VRM's Connection to Bluetent
1. Website
2. Hub
3. Boost

4. Email Marketing


Are you ready to watch the replay?
Click on the play button on your right to watch the full June VRM Insider replay. We are excited to give our vacation rental software clients a more robust set of tools!
Be sure to watch to the end for a much awaiting announcement from VRM.

Rezfusion: Website Examples
Does Boost allow for minimum night management?
It does allow for management of minimum night requirements as well as many other restrictions.
Are you able to push through daily rates and weekly rates to Airbnb (in Boost)?
Boost supports nightly, weekly, and monthly rates as well as more detailed length-of-stay plans.
Will Bluetent's Boost replace VRM's Vacation Bridge for channel management?
No. Boost connects to Airbnb & Boooking.com. The Vacation Bridge will continue to service all other OTA's for now.
Are Bluetent website services replacing VRM's in-house website services.
No. Bluetent offers a variety of website options and dynamics that may be the right fit for some of our clients. VRM will continue to offer high-quality website services.
Will Bluetent's Boost be able to market rates correctly and consistently across different OTA platforms? Mainly VRBO & Airbnb.
Yes (with Airbnb & Booking.com). VRBO/Homeaway integration is in the works.
How does Boost & the VRM system work together to pass the service fee cost along to the guest for pricing parity in the market.
VRM's OTA specific Rent Adjustments are fully supported.
The replay above was the first of four partnership webinars for VRM clients. Going forward, VRM will be joining Bluetent on three additional webinars to bring a more in-depth look at Bluetent products that we believe may benefit you.


How to Create a High-Performance Strategy: Airbnb & Booking.com
June 20, 2pm EST


Make Your Website Your Best Sales Tool
July 11, 2pm EST


Better Emails, More Bookings: 5 Tips to Drive Conversions
July 25, 2pm EST
Contact Bluetent
If you are ready to find out more about the VRM and Bluetent partnership then it is time to take the next step and reach out. Bluetent is standing by to answer your questions about Direct Booking Website, Rezfusion, Boost, and more. Remember, there are special offers for VRM clients who purchase select Bluetent products, now through our official integration date of August 1, 2019.
As always, you are welcome to email VRM at any time with questions or comments at [email protected].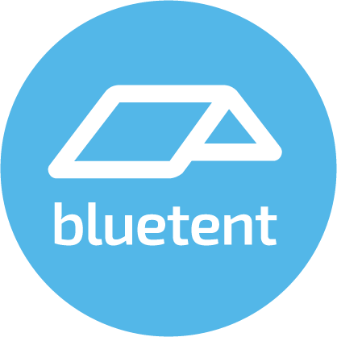 Ready. Set. Go!
We are excited to see VRM clients access Bluetent products that will take their business to another level.
Comment on this post!