---
VRM Insider, What You Need to Know About VRM Version 7.0
Posted On Friday, July 23, 2021
---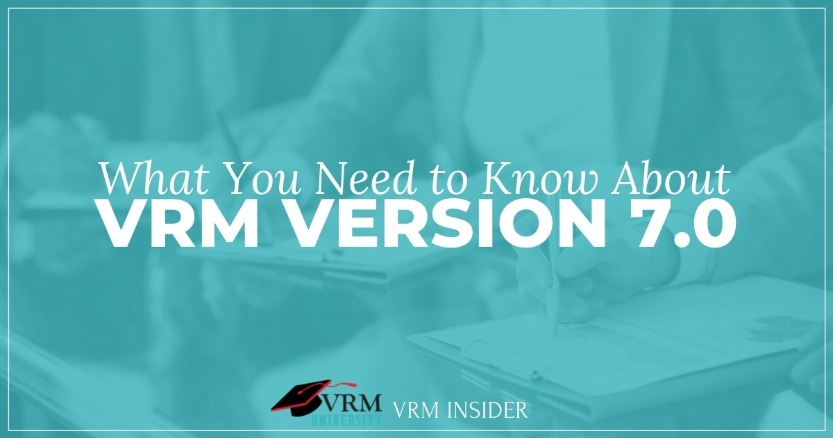 Part of being your vacation rental software company is continuously updating our product to bring you the best software possible.
We are excited to announce the upcoming release of VRM Admin Console Version 7.0. In order to prepare all users for this release, we are providing a webinar full of training and insights so that you will know what to expect.
Join Michelle Smith and Lauren Schreckengost from our Training and Support Team as they walk through need to know info about VRM Admin Console Version 7.0!
Watch the Replay
Catch the full replay and be up to date on all things Version 7.0.
Be sure to pass the webinar replay information onto all team members. We recommend that all VRM Admin Console users watch this webinar so they as prepared for the updates and so that they can ask questions now.
If you have questions, comments, or would like to be a Beta Tester for Version 7.0, please submit a help ticket at [email protected].
Click here for the PowerPoint slides.
Catch up on past episodes
Find our full list of VRM Insider Webinars by clicking the button below!
Comment on this post!