---
Employee Spotlight: Meet Michelle Smith of the Training and Support Department
Posted On Friday, March 2, 2018
---
The Faces Behind Virtual Resort Manager
As one of our vacation rental software clients, have you ever wondered about the people on the other end of the phone line or on the other side of a Help Ticket? Here at Virtual Resort Manger (VRM) we have the privilege of serving over 100 software clients and 17 marketing clients, but we rarely get the opportunity to interact with our clients face to face.
We love the virtual space in which our vacation management software business operates, and we excel in offering service with a personal touch. Email, tele-conferences, virtual meetings, phone calls, help tickets...these are all a part of our daily operations at VRM. We strive to overcome the physical distance and the virtual distance between us and our clients by providing the very best in customer service. We value our clients, and we enjoy getting to know each of you on a personal basis.
As a team, we decided that it would be a great idea to offer a monthly "Employee Spotlight" Blog, where you get to put a face with a name. It also gives you a chance to learn a little bit more about the people behind VRM, and hear a few details about their life and work.
Meet Michelle Smith, Training and Support Department Manager
Today, we are happy to introduce you to Michelle Smith. She is the Training and Support Department Manager, which means that most of you have had the pleasure of talking to Michelle at some point in time. Some of you may even communicate with her on a regular basis. Michelle leads the training and support team, offering our clients the BEST customer support in the business.
Michelle has been at VRM for over 10 years, giving our company, and yours, an expertise that only comes through longevity and time-tested experience. Her department plays a vital role in the installation of new clients and keeping existing clients up to speed on updates within our vacation rental software. As part of the installation process, Michelle's team walks new clients through a step-by-step training process. They are responsible for making sure that the client is confident in operating their new software system.
The VRM Training Department also creates instructional videos that serve as refresher courses for clients and new employees. These videos are also a great resource for our clients to have the most current information on how to operate new functionality inside our software system.
Another vital role that Michelle is responsible for is overseeing the Help Desk. The Support Department filters through Help Tickets that are submitted by our clients, answering any questions and solving any issues that they can. When a Help Ticket is beyond their department reach, they see it through to the appropriate team member in another department.
Be sure to watch the video to learn more about Michelle, and get to know her better! Watch until the end to find out a little something that most people don't know about her.
Watch Our Interview With Michelle Smith of VRM
A Word About Michelle
We wanted to let you hear about Michelle from someone who has worked with her for a long time. Michael Hill has worked with Michelle, each as department heads, for over 10 years.
In the 10 years that Michelle has been with us, she has made herself an indispensable member of our family. She came to us with experience in the Vacation Rental space and that shows. Clients know that she understands them and their concerns. At VRM, we believe that we have the best customer service in the industry, and as leader of our Training and Support team, Michelle is a good example of why that is.
Michael Hill, VP of Software Development
Meet the VRM Team
Did you enjoy getting to know Michelle a little better? Isn't it great to put a face with the voice that you have heard in countless training videos and on the phone?
We invite you to check back in each month to meet more members of the VRM team. Our next Employee Spotlight will future Steve MacWilliams, Tech Support/SQL Admin/Report Writer.
If you missed the last two Employee Spotlights, click the pictures below to meet Pete and Connie.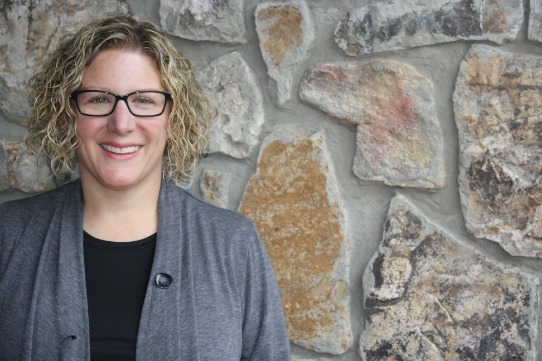 Comment on this post!