---
Social Media Marketing That Will Make You Stand Out
Posted On Thursday, October 25, 2018
---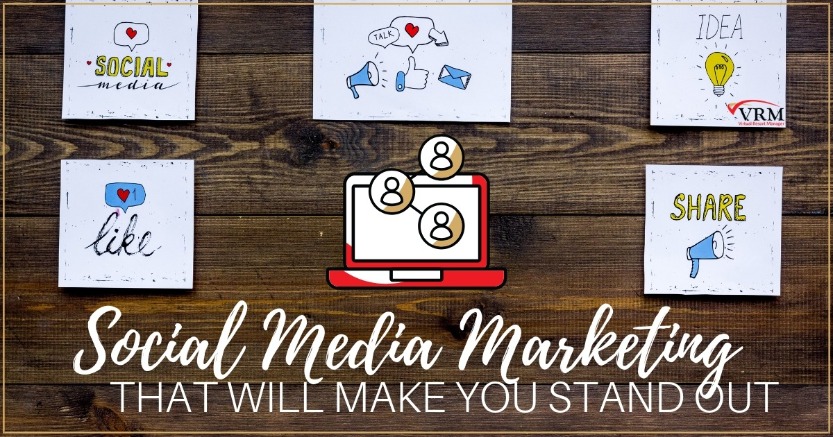 Welcome to Part IV of our marketing series. We have had a fantastic time sharing our best marketing advice, tips, and tricks with our vacation rental software clients and all our other readers. So far, we have covered the topics of SEO/SEM, blogging, and email marketing. Now it is time to dive into the always changing and ever evolving world of Social Media Marketing.
What is Social Media Marketing?
According to WordStream.com, "Social Media Marketing, or SMM, is a form of internet marketing that involves creating and sharing content on social media networks in order to achieve your marketing and branding goals." This form of marketing includes the consistent practice of posting updates (graphics and written content), videos, links, polls, etc. that drives traffic and promotes engagement with your audience.
Social Media Marketing has taken on a new life in recent years. It is no longer just Facebook. There are several other important networks out there for rental managers. Instagram, for example, is known largely for brilliant photography and an artistic design. Pinterest is considered a social media site, while operating more like a search engine than a social media connection position. It is a great place to gain blog traffic and followers based on your content types. Twitter is not necessarily going to be your highest ROI network in general. We recommend pushing the same posts from Facebook to Twitter, just to maintain your name and brand there.
One often forgotten or neglected social media site is YouTube. Video is becoming increasingly important for social media. Facebook launched its "live" platform a couple of years ago as did Instagram, and YouTube Following closely behind. Because of this, Social Media has come to expect video. Did you know that there are over 30+ million DAILY active viewers on YouTube alone yet only 9% of small businesses are on YouTube.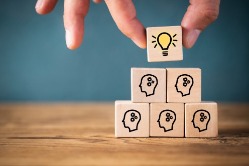 How to Create a Strong SMM Strategy
There are several keys to building a SMM strategy that converts content into bookings and increased engagement. The biggest and most important piece of the puzzle is consistency. If you do anything over and over again, it will improve the results right? Just like if you go to the gym every day, you will see changes over time. Like going to the gym, social media powerhouses are not built overnight, but you can get a few quick wins that will help you stay on track.
Building a simple daily posting schedule will increase your odds of getting your social media off the ground. For our clients, we use a balanced mix of properties, webgroups, blog content, and quotes to achieve maximum success. We recommend posting once a day on weekdays and twice a day on the weekends to increase engagement and interaction with your social media platforms.
That may seem like a lot, but that is simply what we schedule. We also go into each profile we manage and focus on sharing things from other pages, like area information. We then take time to monitor the pages daily. It is important to keep an eye on what happens on them daily, and engage with readers and customers. It makes all the difference when you have quick response times.
We always make sure that all content is customized for the brand. Branded content (like property promotions) can be planned and designed in advance.
So what is the key to turning out all this high quality content with minimal design effort? (Because no one wants to spend all day in PhotoShop! 😉) Keep reading to find out.
Branding
We are grateful to have an amazing team here at VRM, including our graphics genius, Amanda Oaks. She has helped us completely update our design process and has helped us to streamline our marketing efforts. She has created and updated brand kits, which is the key to easily crafting branded graphics.
Why is this important? We want a cohesive look. Social media is famous for shares and content getting out to other people, so it is vital to not only put your logo on content you make and own, but you also want poke to see what you post and know its yours from a mile away. A well made brand kit makes it easier to keep your brand on point. Narrowing font and color selection to only a few choices makes the design process a snap!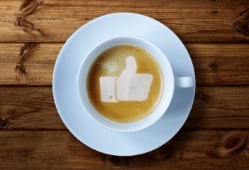 Expanding Your SMM
Now that we have covered what social media and branding is, we need to talk about expanding your strategy beyond Facebook. This is usually the part where people start to get a glazed over look in their eye. As the overwhelming nature of social media starts to settle in, we want to encourage you! You do NOT have to do it all at once. If all you can do is one of these right now, that is ok! But, you should take the time and claim your business name across all social media channels. This will help to keep you from having people claim that name and start posting as you or trying to hijack your followers!
We generally focus on three major platforms: Facebook, Pinterest, and Instagram. Why do we only focus on three? We are glad you asked. When putting together our marketing packages, we realized very quickly that social media can be a deep dark hole if you go too far. That is why we decided it is best to limit our approach to the three top social media networks available today. Limiting your approach on social media will help you to put out quality content without feeling overwhelmed or stretched to the maximum.
Do you want our best advice? The tools that you use will define the success that you have on social media.
Our marketing team's favorite and most trusted marketing planning tooI is CoSchedule. We use it for everything from blog posts to scheduling social media updates... to email marketing strategy and team communication. CoSchedule does it all. We even get all of our reports for social media via CoSchedule.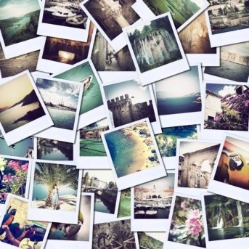 A Curated Instagram Feed
Our new up and coming love on social media has to be Instagram. The clean and bright artistic centered community has a positive and friendly vibe with tons of likes and exposure coming from hashtags. If you are not on Instagram, you should be! It will make your marketing fun again! One great feature is Instagram Stories. Beyond daily posting there are tons of ways to get stories out faster for increased exposure.
One thing that most vacation rental management companies do not know is that the look and design of your Instagram feed matters. Instagram is a very artistic and visual platform. As such, people expect diverse and ascetically pleasing content on your profile. When starting Instagram, choose a theme and a designed look for your profile. This will help you to be able to schedule your content appropriately.
One of our favorite tools for automatically publishing content to Instagram is CoSchedule. It is a visual online content planning system that will help you meet all your marketing needs.
If you want to learn more about using Instagram to grow your business, check out our Tea with Brittany Lea Instagram 101 webinar, and snag the free download of 45 hashtags for growing your vacation rental management Instagram account.
Being the vacation industry, some of the most beautiful scenery in the country is right outside your office. Start snapping Insta-worthy photos of your amazing area today!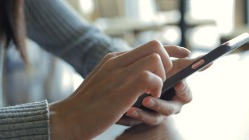 How to Improve Facebook
Did you know that video gets 50% more weight in the algorithms for Facebook? That means when someone likes, comments, or shares your video, it gets 50% more attention for you. As we talked about before, video on social media is one of the most important elements you maybe missing. Doing small, segmented videos, of 90 seconds or less, will improve your social media statistics immediately.
People love video. One of the easiest ways to employ a video strategy on social media, is to use Facebook's new live feature. Going live on Facebook can be as simple as an office tour, or as complicated as covering an event live in your area. One video strategy that always seems to really do well is to do you live sunset/sunrise videos on Facebook. People love to see the sunrise or set at their own convenience... right from their computer or phone.
We always recommend that if you are employing a live strategy, make sure that you plan it out in advance. It can be really easy to forget to go live on time, or to capture those small moments for video.
Need an easy way to get started with video?
Start by creating the habit of taking short videos of the beach, the surrounding area, or a tour of a home as you are out and about. It should take less than five minutes to get a great shot of the beach, and posting that to Facebook will cause you to see a significant increase in engagement. Be sure the video is high-quality.
Another things to consider on Facebook is advertising. While we believe in organic traffic on Facebook and having a strong marketing strategy overall, FacebookAds is a great options for our clients. We go beyond simply "boosting a post" and actually dig into the analytics and demographic information. We create custom target audiences for each of our clients, based on their renters preferences, likes, and even location.
If you want to know more about building perfect ads for Facebook, leave us a comment below this post, and we will add it to our blogging or our Tea with Brittany Lea topics!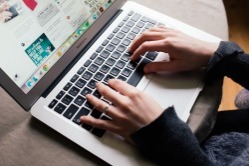 Pinterest Steals the Show!
Pinterest is one of our all time FAVORITE social media networks for driving traffic and keeping content fresh. Pinterest can help you build an audience of followers that love your content. This is done by posting great content and keeping your quotes plastered all over social media and search results. Not to mention, the reach on Pinterest is astronomically higher than most other social media networks. Most of our clients see over a 100k Pinterest reach.
Our best advice for Pinterest: Build lots of boards and Pin everything!
Seriously, Pin everything. Hair tutorials, makeup tutorials, swimsuits, ski gear, recipes, your houses, your webgroups... the list goes on and on! Pin it all! Give your vacationer a smorgasbord of things to chose from. This is also our favorite place for grabbing new blog post ideas for our sites! 😉 #marketinghack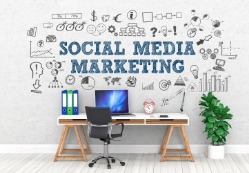 VRM's Social Media Marketing Service
At VRM, we understand that you do a lot. You wear many hats, and you don't have time to do everything by yourself. That's why we started offering social media marketing services to our clients, exclusively. We do not take anyone that is not a VRM client, because we want to make sure that you to have the powerful combination of our world-class vacation rental software and our marketing team.
Why work with VRM? We are the software you know and the team you trust.
We have been working with VRM clients to improve their marketing since the birth of online booking. We know the vacation rental industry better than any other marketing company you hire, and we know your software better than anyone else. We have special tricks to leverage our world class software solution for your marketing benefit. Hiring the VRM Marketing Team is also more cost-effective than hiring an intern straight out of college to do the work for you (ask us how we know 😱).

Not a VRM client yet?
Get a live demo, and see what you are missing without VRM in your life.
Don't Miss the Other Blogs in This Series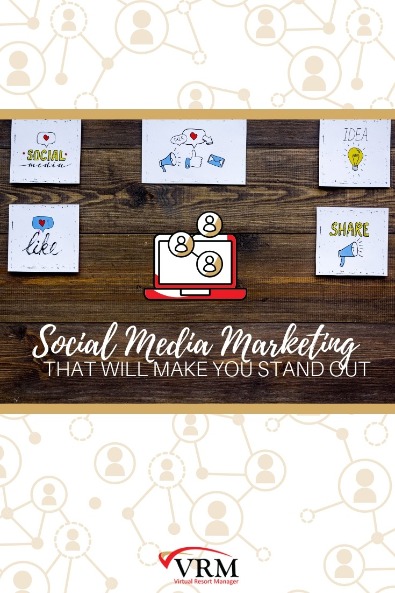 Did you like this blog post?
Be sure to follow us on Social Media!
Comment on this post!